Nurse who called 911 on her ER talks chaos, fear amid understaffing crisis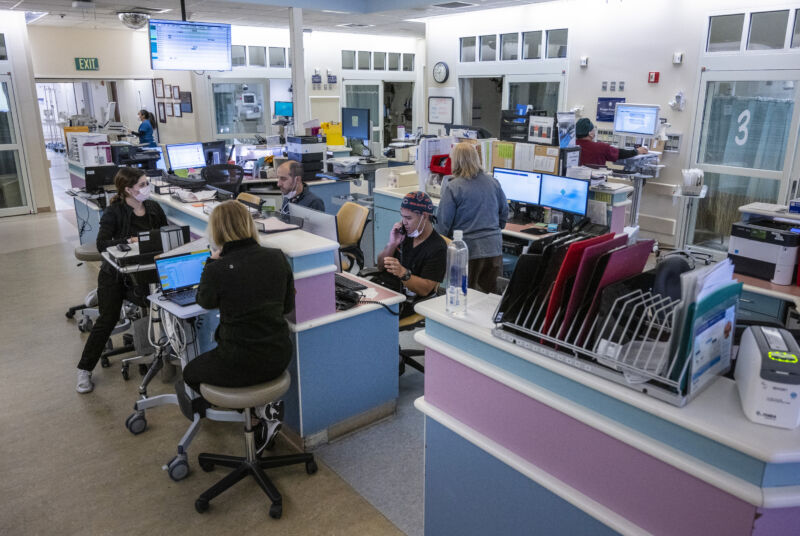 The charge nurse who called 911 last month when her emergency department became overwhelmed with patients is speaking candidly about the chaos, fear, and unsafe conditions that continue to plague her hospital and others around the country.
Kelsay Irby, the ER charge nurse at St. Michael's Medical Center in the greater Seattle area, penned an eye-opening essay for Nurse.org Tuesday, offering context, commentary, and more details around the infamous night of October 8.
That evening, the hospital's emergency department was "even more short-staffed than normal, operating at less than 50 percent of our ideal staffing grid," Irby said, and there were around 50 people in the waiting room. The nurses were becoming increasingly nervous that some of the people stuck waiting in the lobby had cardiac and respiratory problems, and there were also children with very high fevers. With only one nurse available to keep an eye on people waiting, they could be "unmonitored for extended periods of time."
This post has been read 14 times!