Microsoft previews a new, totally redesigned Outlook for Windows app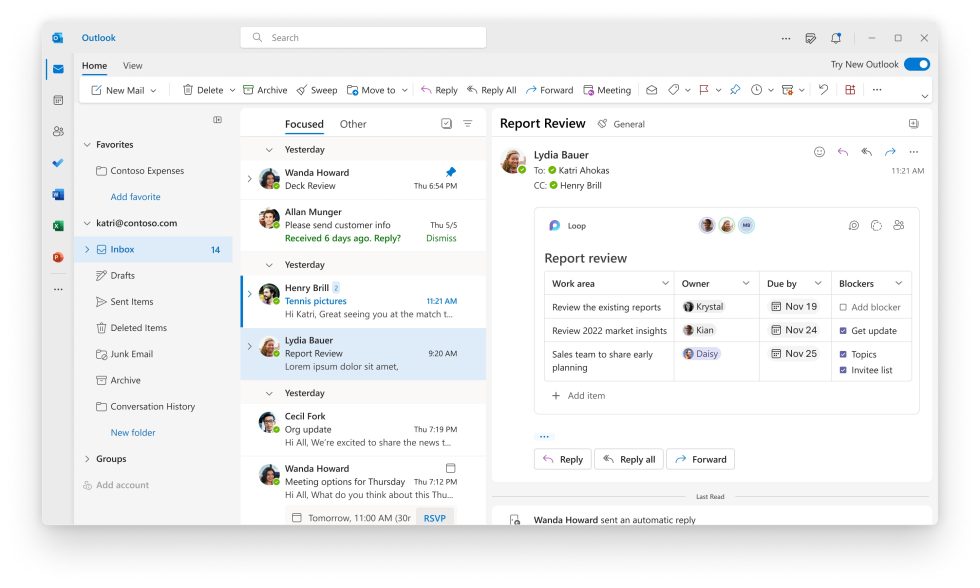 For years now, Microsoft has been planning behind the scenes to unify its disparate Outlook clients across the web, Windows, and macOS. Today, that goal moved one step closer to completion with the introduction of a new Outlook client for Windows users that closely mirrors the interface and functionality of the Outlook web client.
The new app is available to Office Insiders in the Beta channel who have work or school Microsoft 365 accounts. Regular Microsoft accounts aren't currently supported. This appears to be the same version of the Outlook client that leaked to the public a couple of weeks ago.
A unified Outlook client, also known as "One Outlook" or "Project Monarch," will be an especially welcome change for Mac users. The Mac version of Outlook has always looked different from and been less fully featured than the Windows client, though the current situation is much better than the bad old days of Microsoft Entourage.
This post has been read 17 times!