Hands-on with Microsoft Edge's new workspaces feature on Windows 10
In recent time, Microsoft has made various changes to improve the multitasking experience in Microsoft Edge. The company introduced "vertical tabs", which allows users to better utilize the screen space, especially on ultrawide monitors setup. It also enables a new interface for the browser while still allowing users to preview the contents of the tab.
In the Canary builds of Chromium Edge, Microsoft is currently testing a new feature called "Workspaces". It's experimental at the moment and some users have already gained access. The idea is that Microsoft will allow users to create tab groups and organise open tabs as you open them.
Like Google, Microsoft is also aware of the "tab overload" problem and workspaces makes it easy for anyone to stay far better organized. As the name suggests, Edge's workspaces feature lets you group tabs together and it's particularly useful when you're working on a couple of projects at the same time.
Getting started with Microsoft Edge workspaces
To use tab group or "workspace" in Edge, you need to click on a new icon available next to vertical tabs.
Click on "Create new Workspaces" and give a name to the workspace. To identify the group in future, Microsoft also wants you to select a colour for the tab group.
This will also help you keep related tabs together in groups, making it easier to keep related tabs organised under a meaningful name and colour.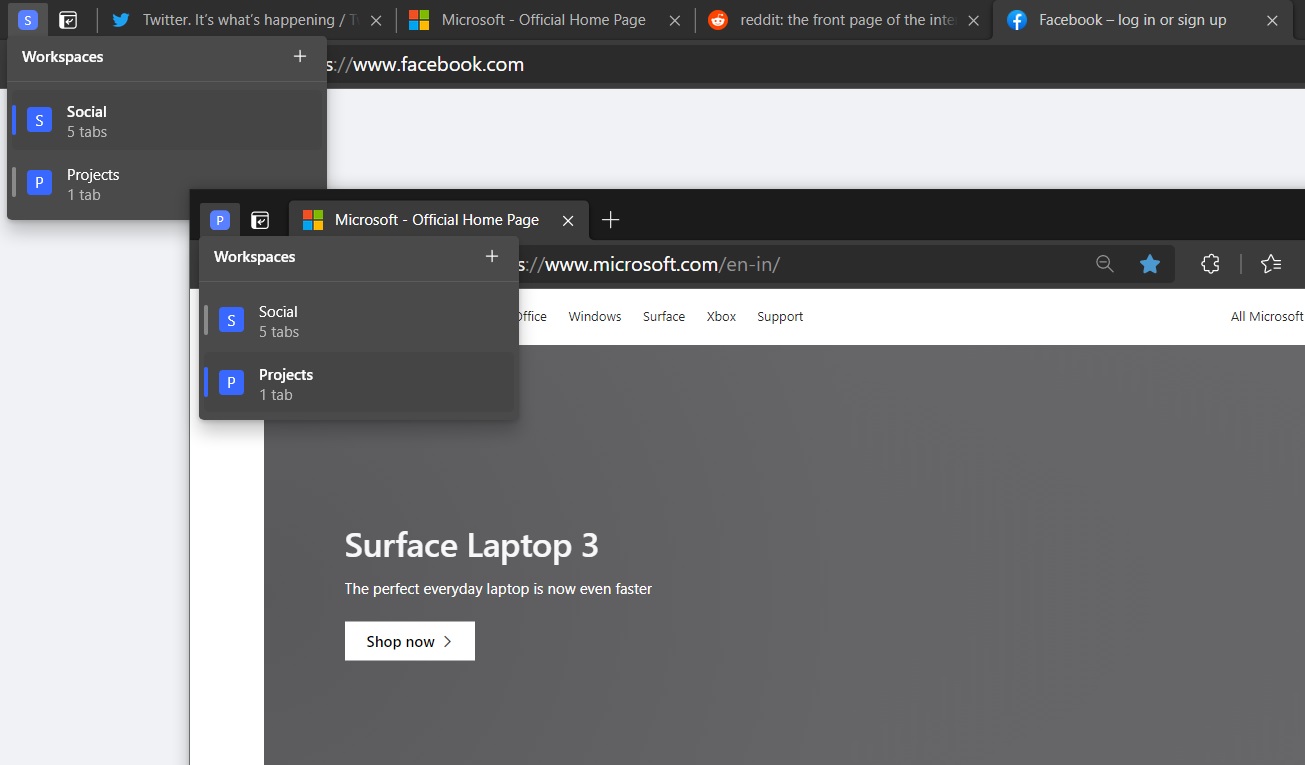 You can click on the plus icon to add create more workspaces and the selected tab will automatically open in the new workspace. It will also have its own unique colour to help you to identify the group in future.
You can add more tabs to a group you've created by simply launching the workspace in a new window and opening new tabs.
The post Hands-on with Microsoft Edge's new workspaces feature on Windows 10 appeared first on Windows Latest
This post has been read 14 times!