X-rays reveal censored portions of Marie Antoinette's letters to Swedish count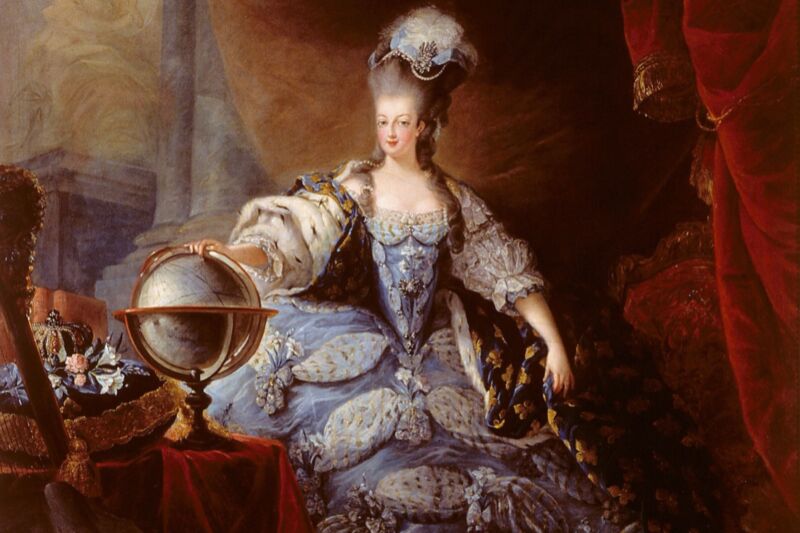 Most people associate Marie Antoinette with the affair of the diamond necklace, "Let them eat cake!" and the onset of the French Revolution. The French queen and her royal husband, Louis XVI, were guillotined in 1793, 10 months apart. But her colorful life also included a possible clandestine love affair with a Swedish count, and historians have been diligently working to decipher the surviving letters between the two for years.
The letters were cyphered, as was the custom at the time for politically sensitive correspondence. Fifteen of the surviving letters in the collection of the French National Archives also have significant portions redacted, amounting to some 108 illegible lines in all. Thanks to cutting-edge x-ray imaging techniques and data processing methods, the redacted portions of eight of those letters have finally been revealed, according to a new paper published in the journal Science Advances. The research is a collaboration between the National Archives, the French Museum of Natural History, and the Fondation de France.
Marie Antoinette and Count Hans Axel von Fersen of Sweden met as teenagers at a masquerade ball, when she was still Dauphine of France, and he became a frequent visitor to Versailles thereafter. Her royal husband famously proved unable to consummate the marriage for the first seven years.
This post has been read 17 times!