Windblown "alien things" caused massive COVID outbreak, North Korea says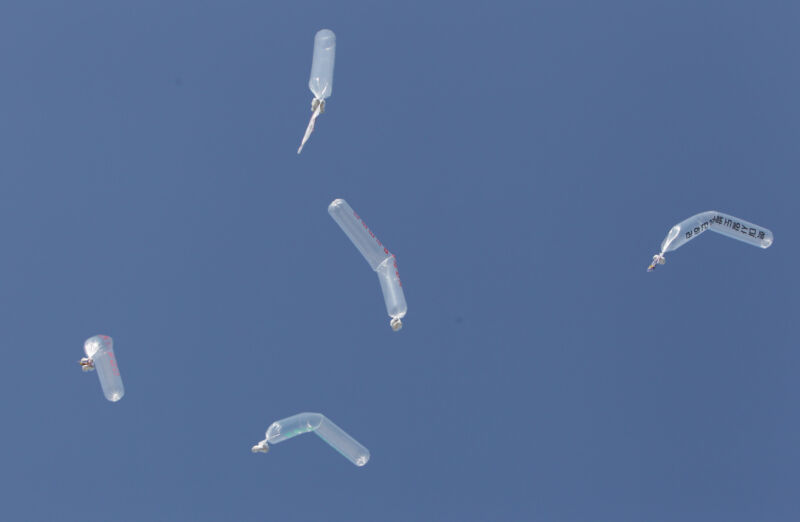 After an intense, detailed investigation, North Korea has determined what sparked an explosive outbreak of COVID-19 that has led to over 4.7 million "fevers" within its borders since late April. The culprit: "alien things" blown into the country from the South.
According to a report from the official KCNA news agency, North Korea's outbreak began in early April when an 18-year-old soldier and a five-year-old kindergartener made contact with "alien things in a hill" in the area of Ipho-ri in Kumgang County, which is in the country's southeastern corner near the border. The two later tested positive for the novel coronavirus, and epidemiological analyses found that those cases were solely behind the country-wide outbreak; the two infections link to greater spread in Kumgang and, from there, into the rest of North Korea.
"It was also ascertained," the report reads, "that the fever cases reported in all areas and units of the country except the Ipho-ri area till mid-April, were due to other diseases." The report did not include any information about how officials came to that conclusion.
This post has been read 23 times!