Why you'll never fly in an airplane with those double-decker seats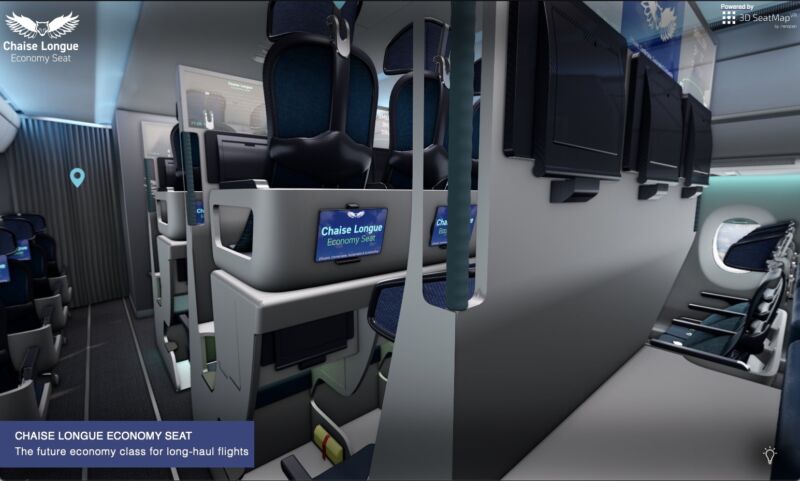 Regular travelers know all too well just how uncomfortable airplanes have gotten over the last few years. Seats are narrower and offer less legroom than they have in years past, and as prices rise, thanks to the perfect storm of inflation and corporate greed, flying economy feels more like some form of modern torture to be endured than a luxurious experience. Add in the terrifying double-decker and standing-room-only seat configurations that airliners and designers are attempting to sell to the paying public, and the picture of the future of airline travel only gets bleaker.
Take the most recent hubbub around designer Alejandro Núñez Vincente's so-called Chaise Longue setup, which has made its second, updated appearance at the Aircraft Interiors Expo in Hamburg, Germany, this week. We may have just reached peak uncomfortable airline seating.
Don't believe us? Media outlets are running stories about what happens when someone farts in these seats. But before we declare the end of human-oriented economy airline travel or wring our hands in dismay at just how many people are packed into flying jerky-makers in the sky, we decided to do some digging and find out why these designs are unlikely to take off (pun fully intended).
This post has been read 237 times!