White House warns of "pretty sizeable" COVID surge this winter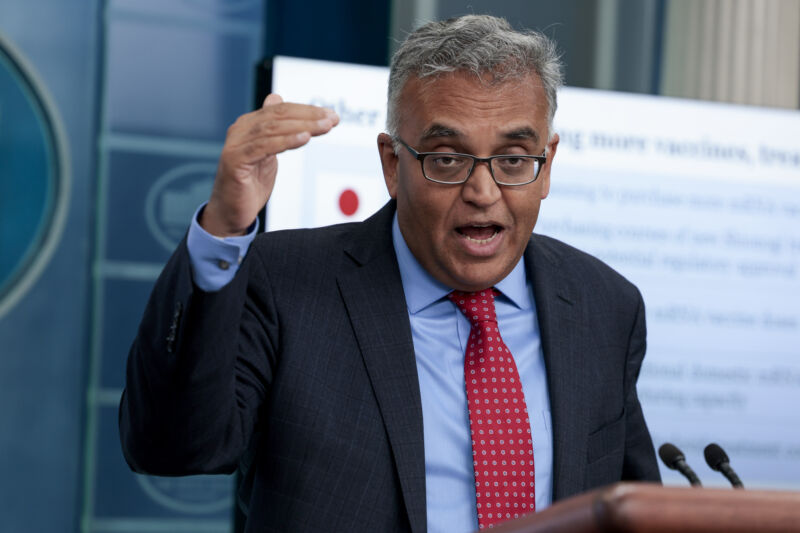 The US could see a significant surge in COVID-19 cases, hospitalizations, and deaths this fall and winter unless the country prepares and acts, according to public health experts with the Biden administration.
Last week, administration officials told reporters in a background briefing that some disease models projected that the US could see 100 million coronavirus infections this winter, though there is a wide range of possibilities. The noted forecast assumed that omicron subvariants continued to be dominant in the country, rather than a dramatically different variant potentially worsening the outlook.
In an interview Sunday on ABC's This Week, White House COVID-19 response coordinator Ashish Jha reiterated the warning of a winter surge, noting that each pandemic winter so far has included large surges, and the conditions will be prime for another this season. Protection from first and even second boosters will wane by this fall. Meanwhile, the virus will continue to evolve new variants and subvariants, and people will huddle indoors during the cold weather and end-of-year holidays.
This post has been read 13 times!