Which is worse for the soil—combines or dinosaurs?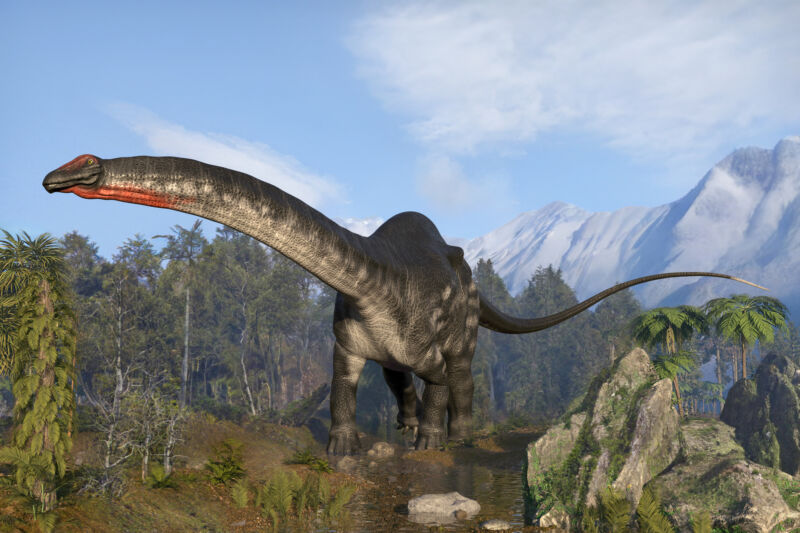 Words I did not expect to read in a scientific paper this week: "The similarity in mass and contact area between modern farm vehicles and sauropods raises the question: What was the mechanical impact of these prehistoric animals on land productivity?" The paper, from Thomas Keller and Dani Or, raises what may be a significant worry: Farm vehicles have grown over the past few decades, to the point where they may be compacting the subsurface soil where roots of crops extend. This poses a risk to agricultural productivity.
The paper then compares that compaction risk to the one posed by the largest animals to ever roam our land: sauropods.
The big crunch
We think of the ground as being solid, but gaps and channels within soil are critical to plant life, since they allow air and water to reach roots. Soil compaction, in its extreme form, gets rid of all these spaces, making the ground much less hospitable for plants. And compaction is hard to reverse; it can take decades of plant and animal activity to break up the compacted soil again and re-establish a healthy ecosystem.
This post has been read 43 times!