What the image of the Milky Way's black hole really shows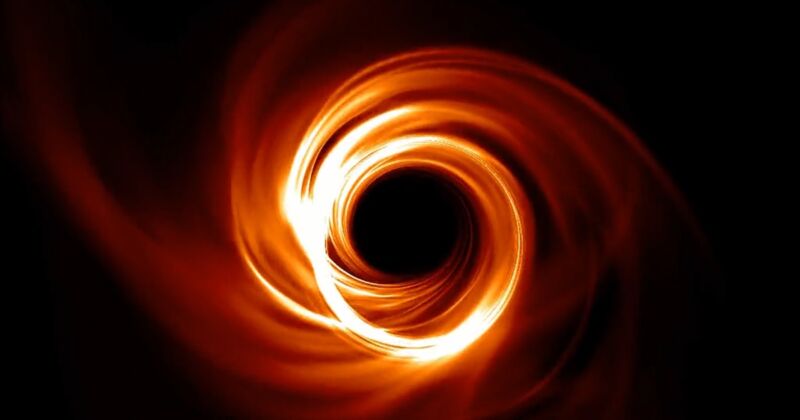 Black holes keep their secrets close. They imprison forever anything that enters. Light itself can't escape a black hole's hungry pull.
It would seem, then, that a black hole should be invisible—and taking its picture impossible. So great fanfare accompanied the release in 2019 of the first image of a black hole. Then, in spring 2022, astronomers unveiled another black hole photo—this time of the one at the center of our own Milky Way.
The image shows an orange, donut-shaped blob that looks remarkably similar to the earlier picture of the black hole in the center of galaxy Messier 87. But the Milky Way's black hole, Sagittarius A*, is actually much smaller than the first and was more difficult to see, since it required peering through the hazy disk of our galaxy. So even though the observations of our own black hole were conducted at the same time as M87's, it took three additional years to create the picture. Doing so required an international collaboration of hundreds of astronomers, engineers, and computer scientists and the development of sophisticated computer algorithms to piece together the image from the raw data.
This post has been read 15 times!