Volkswagen recalls almost 21,000 ID.4s for software fix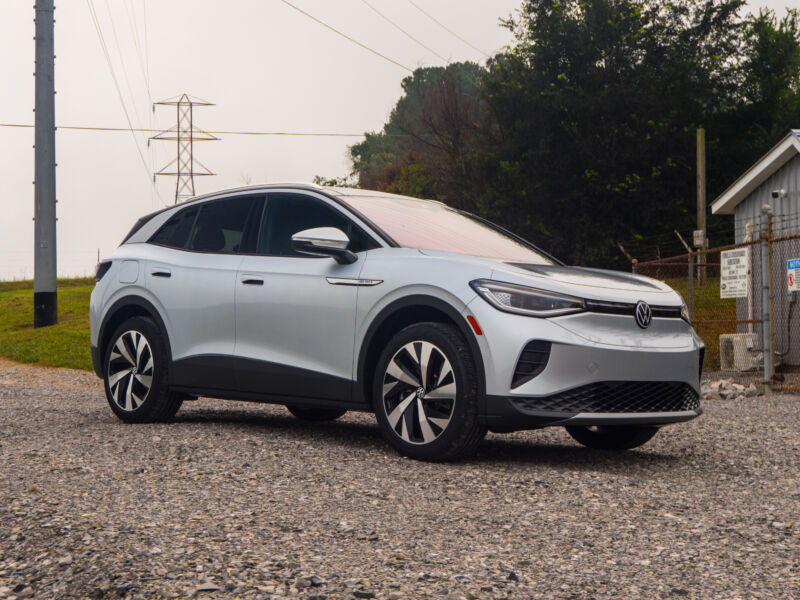 Volkswagen is the latest OEM to issue a recall for some of its electric vehicles. This time the problem afflicts the MY2021 ID.4, VW's EV crossover. The problem concerns the battery management control module, as well as the pulse inverter control module. This version of the battery management control unit software can be too sensitive and reset itself in some circumstances, and the pulse inverter control module can, under rare conditions, deactivate if there's a software failure.
VW first had an inkling there was a problem in July 2021 when reports started coming in of potential problems with the high-voltage battery management software. By September 2021, VW had concluded there was no unreasonable risk to drivers but continued studying the problem. By January 2022, VW's supplier told it that the pulse inverter software had problems, too.
Last summer VW went through feedback questionnaires from ID.4 owners and found that "some reports from the US market indicated that the battery management software issue could have led to stalling allegations."
This post has been read 52 times!