VMware Fusion beta joins Parallels in supporting Windows VMs on Apple Silicon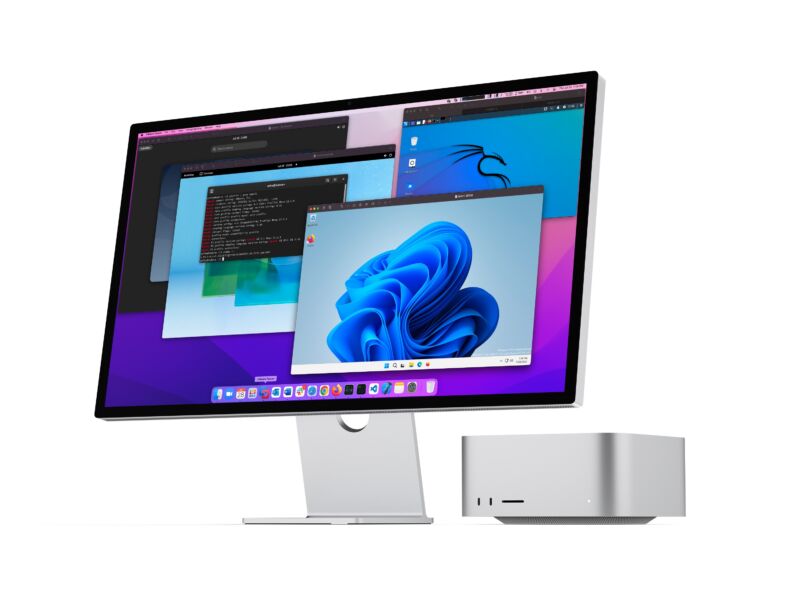 The transition from Intel to Apple Silicon Macs has gone smoothly for most software, thanks to the Rosetta 2 compatibility software and app developers who have quickly added Apple Silicon support to their software. But the ability to run Windows and Windows apps, either directly on the hardware via Boot Camp or via a virtual machine, still isn't officially supported.
But makers of paid virtualization software have been working to close that gap. Parallels Desktop 17 will run the Arm version of Windows 11 inside a virtual machine, and yesterday VMware released a beta version of VMware Fusion 12 that can do the same thing.
VMware's blog post details some of the changes they've made to support Windows 11, many of which parallel the work that Parallels has done. To meet Windows 11's TPM requirement, the software creates an encrypted file that is used to store the same kinds of data that an actual TPM would store on a real PC. VMware also includes a basic 2D graphics driver so that the Windows desktop can be rendered properly on high-resolution displays, plus a basic networking driver.
This post has been read 30 times!