Vivo X Fold turns up the heat on Samsung's foldables line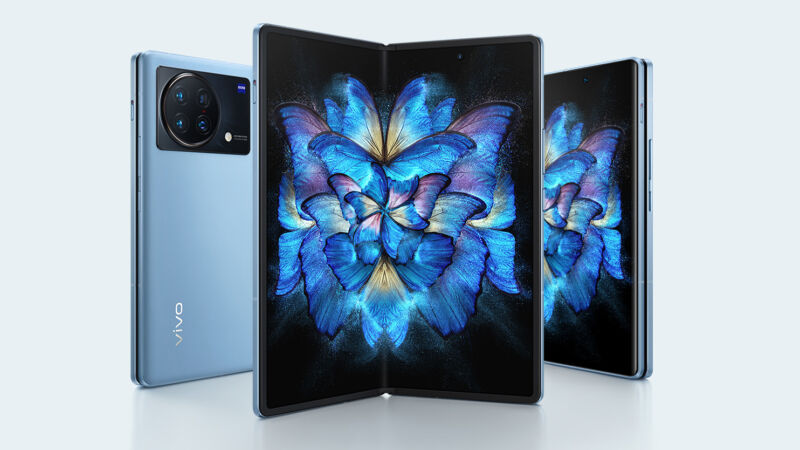 The latest foldable smartphone hitting China is the Vivo X Fold. This is actually the first foldable you could call a 2022 flagship, with a Snapdragon 8 Gen 1 SoC. The phone retails in China for 8,999 yen, or about $1,400.
This device looks every bit as good as a Galaxy Z Fold 3, with an 8-inch, 120 Hz, 2160×1916 OLED as the main interior display and a 6.53-inch, 120 Hz, 2520×1080 OLED display on the outside. Besides the new Qualcomm chip, it has 12GB of RAM, 256GB of storage, an Android 12 build, and a 4600 mAh battery.
For most of our non-Chinese readers, the most interesting thing about Vivo making a foldable is that it's a BBK Electronics company, along with Oppo, OnePlus, Realme, and iQoo. BBK companies all share the same parts and engineering, so the hope is that OnePlus will someday pick through the BBK parts bin and bring a foldable to a wider audience. Oppo already took a swing at the foldables market with the Find N in December, and both that phone and the Vivo X Fold show just how close China is to catching up with Samsung's foldable lead.
This post has been read 30 times!