Valve delays Steam Deck launch two months, to February 2022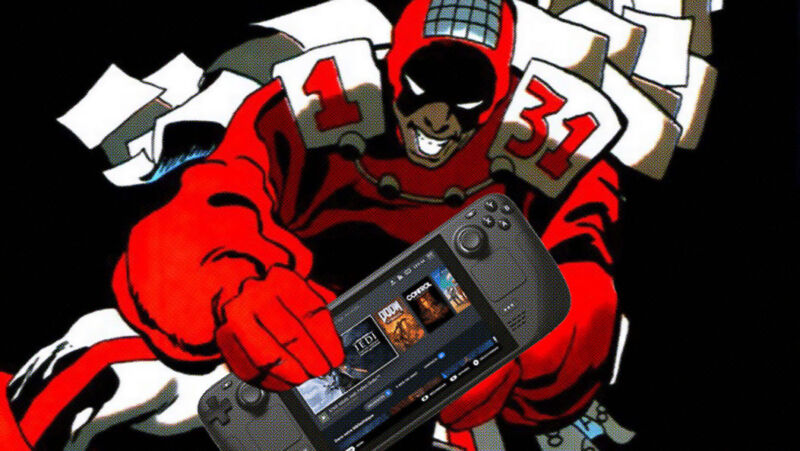 Steam Deck, Valve's first stab at a "Switch-like" portable PC, has officially been delayed outside its original December 2021 launch window. The company's Wednesday announcement has confirmed that all existing orders have been "bumped two months," which means the SteamOS device will reach customers no earlier than February 2022.
"We're sorry about this—we did our best to work around the global supply chain issues, but due to material shortages, components aren't reaching our manufacturing facilities in time for us to meet our initial launch dates," the company wrote in an update on Steam Deck's official store page. Though Valve's statement doesn't clarify exactly which materials are affected, it's quite likely that the global chip shortage is to blame.
All existing Steam Deck orders will be bumped accordingly, Valve suggests, and the company still plans to fulfill purchases for all three Steam Deck models in the order they were received. Valve has already updated the system's Steam store page to inform customers of new shipment estimates, and Ars Technica can confirm that a previous "Q4 2021" order is now pegged for "Q1 2022."
This post has been read 19 times!