US Air Force spends $60 million on supersonic commercial airliner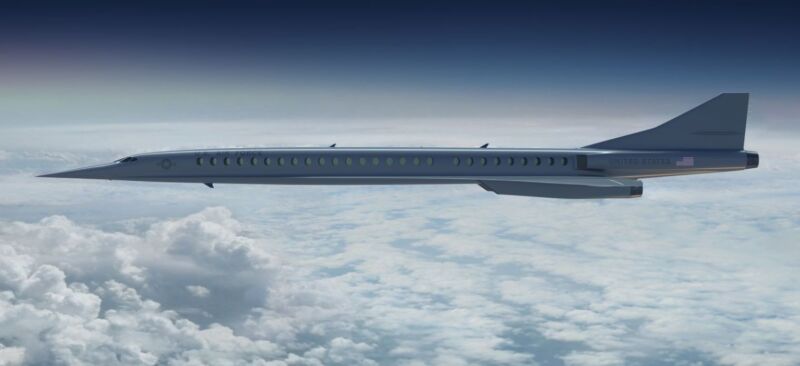 The US military has indicated its interested in commercial supersonic flight by granting as much as $60 million to Boom Supersonic for its airliner development efforts.
The Colorado-based company has announced that the Air Force awarded a three-year contract to Boom to accelerate research and development of its Overture airliner. Separately this week, Boom also selected Piedmont Triad International Airport in Greensboro, North Carolina, as the site of its first full-scale manufacturing facility. There, Boom plans to begin production in 2024, with the first Overture aircraft slated to roll out in 2025, fly in 2026, and carry its first passengers by 2029.
Boom is designing Overture to carry between 65 and 88 passengers at subsonic speeds over land and supersonic speeds over water—more than twice as fast as current commercial aircraft. The aircraft is designed to operate on 100 percent "sustainable" fuels, and the company says the vehicle will be net-zero carbon from day one.
This post has been read 32 times!