Up close and personal: Dolphin POV caught on camera while hunting for tasty fish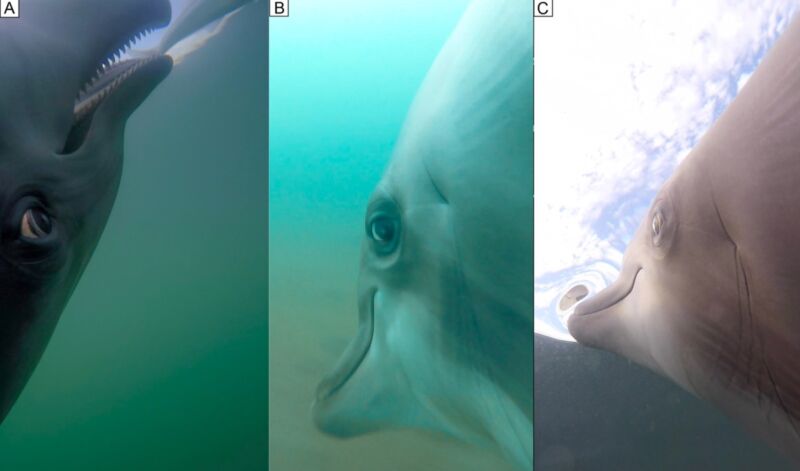 There's rarely time to write about every cool science-y story that comes our way. So this year, we're once again running a special Twelve Days of Christmas series of posts, highlighting one science story that fell through the cracks in 2022, each day from December 25 through January 5. Today: Scientists attached video cameras onto dolphins to capture the sights and sounds of the animals as they hunted for prey to learn more about their feeding behavior.
Scientists attached GoPro cameras to six dolphins and captured the sights and sounds of the animals as they hunted and devoured various species of fish—even squealing in victory at the capture of baby sea snakes, according to an August paper published in the journal PLoS ONE. While sound and video has previously been recorded for dolphins finding and eating dead fish, per the authors, this is the first footage combining sound and video from the dolphins' point of view as they pursued live prey while freely swimming. The audio element enabled the scientists to learn more about how the dolphins communicated while hunting.
Sam Ridgway and his colleagues at the National Marine Foundation in San Diego, California, have conducted previous research on dolphins. They thought they could learn even more about the animals' hunting and feeding strategies using inexpensive commercial GoPro cameras to record sounds as well as visuals. The high frames per second (60, 90, or 120 FPS) enabled them to observe changes in behavior frame by frame.
This post has been read 250 times!