Unihertz Titan Slim struggles to keep the Blackberry QWERTY dream alive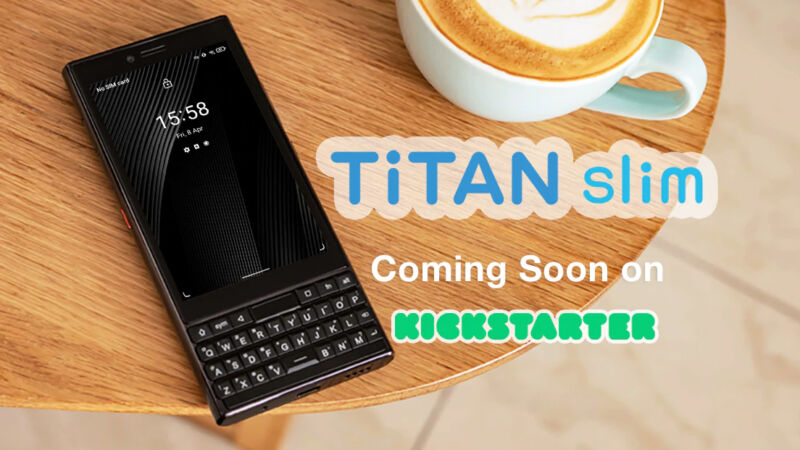 Unihertz's latest boutique smartphone is the Unihertz Titan Slim. In contrast to the all-screen phones that dominate the market, this phone marks another attempt to bring Blackberry-style QWERTY-bar phones into the smartphone era.
For whatever reason, Unihertz never officially unveiled the phone on its website (there is only this "coming soon" teaser image), but enough phone reviews have been published by now that the product is pretty much public. Be warned that almost every reviewer who tested the Titan Slim came away with negative impressions, but at least it's a unique device.
This PCMag report details most of the specs. The front of the phone sports a 4.2-inch LCD that is "roughly" 1280×768—and then all those QWERTY buttons start. With so much space needed for the hardware keyboard, shrinking the bezels should be a priority. Even $150 smartphones have teardrop front cameras and minimal bezels these days. Wasting so much space means the display comes with a weird 5:3 aspect ratio, which several reports say causes problems with Android app layouts.
This post has been read 16 times!