Ubisoft's biggest 2022 game delayed for sixth time in five years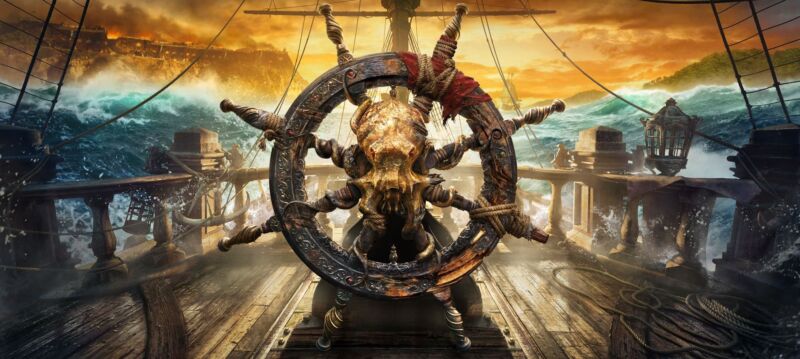 2022 is turning out to be a substantial rebuilding year for game publisher Ubisoft, as its holiday 2022 release slate of major multi-platform games has now been all but wiped clean.
The bad news came on Wednesday when Ubisoft again delayed the launch of its open-world pirate adventure Skull and Bones, this time past its previously suggested November 8 launch date on PC and current-gen consoles. The game maker confirmed the delay to March 9, 2023, after an independent report from Kotaku suggested that S&B's latest rounds of pre-release testing pointed to a stable-but-boring experience for its online multiplayer modes and noted issues with the game's "progression" systems.
Skull and Bones debuted at E3 2017 as an apparent build-out of the third-person, open-seas pirate adventuring found in mid-'10s Assassin's Creed games—albeit with no formal ties to that other Ubisoft-helmed series. As originally announced, players would directly control a pirate ship's captain and issue orders to AI-controlled crewmates to either engage in a solo campaign or connect online for open-seas combat with both PvE (fight the computer) and PvP (fight real players) elements.
This post has been read 24 times!