Tux the cat found after Lyft fiasco dragged on for days, Lyft to pay vet bills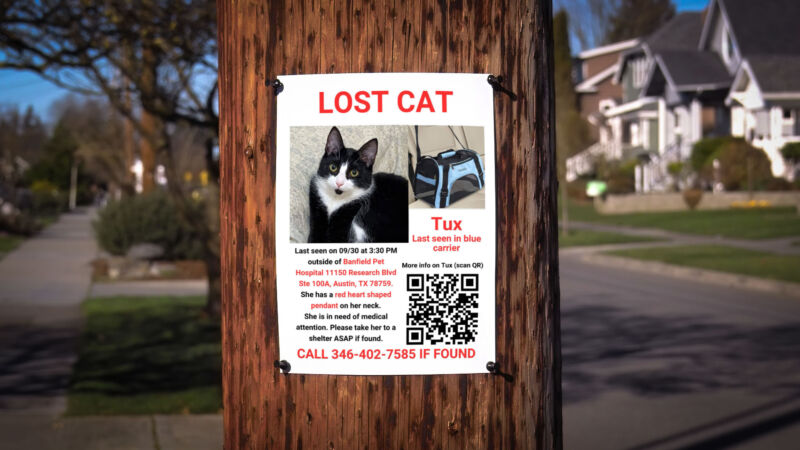 Tux the cat has been found, and Lyft has agreed to cover "all of her veterinary bills," after a Lyft driver zoomed away with the sick cat still in the car, a Lyft spokesperson told Ars.
"We're so happy to report that Tux has been reunited with her owner, and we are focused on ensuring Tux has everything she needs right now, including covering all of her veterinary bills," Lyft's spokesperson told Ars.
Tux's story went viral online after the cat's owner, Palash Pandey, posted on X, detailing his attempts to recover his lost cat. The cat went missing on Saturday, and millions of concerned online onlookers worried she might not be recovered. But Pandey posted today that Lyft investigators helped retrieve the cat, which was found at a real estate agency in Austin, Texas.
This post has been read 91 times!