Today I stumbled upon Microsoft's 4K rendering of the Windows XP wallpaper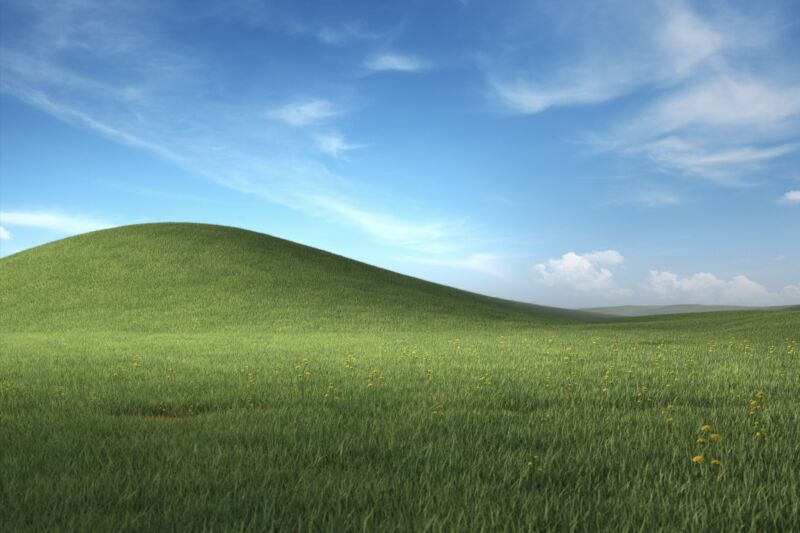 Did you read the news about the Windows XP activation algorithm getting cracked and suddenly get nostalgic for the blue skies and bluer taskbar of that old Windows release? Or maybe you just like attractive, high-resolution desktop wallpapers and you want to make a change? It turns out that Microsoft's design team has rendered an updated 4K version of the default Windows XP wallpaper—you might know it by its name, "Bliss."
It's one of several retro-themed wallpapers on this Microsoft Design site, including photorealistic renderings of Solitaire, Paint, and (of course) Clippy. The site has been around for a while and hasn't been updated since December 2022, but Windows engineer Jennifer Gentleman tweeted about it yesterday—it's new to me and maybe to you, too. The most recent wallpapers appear to be products of Microsoft's Design Week event.
Among others, the Microsoft Design site also hosts the default wallpapers that have come with several Surface PCs, quite a few Pride Month-themed wallpaper designs, and several images focused on the company's recent emoji redesigns and the icons for the Microsoft 365 apps.
This post has been read 255 times!