Tim Cook delivers speech railing against "data industrial complex," sideloading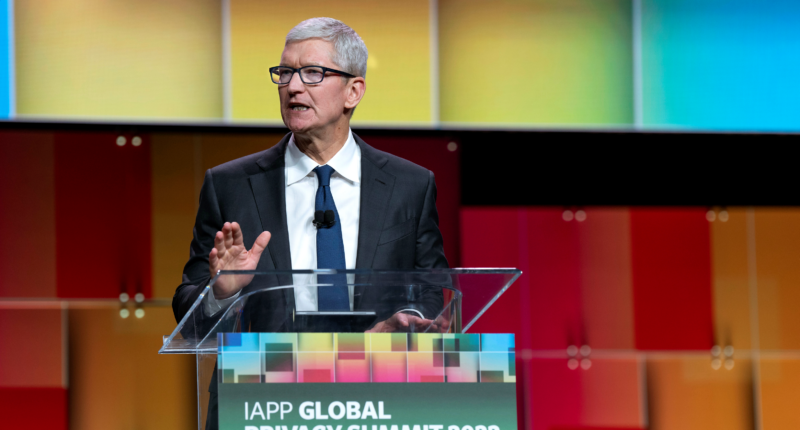 Apple CEO Tim Cook took to the stage at the annual International Association of Privacy Professionals (IAPP) conference on Tuesday to talk about privacy, security, ad tracking, and sideloading.
Calling privacy "one of the most essential battles of our time," Cook lambasted companies that moneteize large user data collection operations, comparing them to real-world stalkers.
By contrast, he claimed that Apple maintains "a commitment to protecting people from a data industrial complex built on a foundation of surveillance." To vigorous applause from the audience of privacy professionals, he voiced his support for US privacy regulations akin to those passed in Europe in recent years.
This post has been read 24 times!