This modded Game Boy Pocket goes against nature by folding in half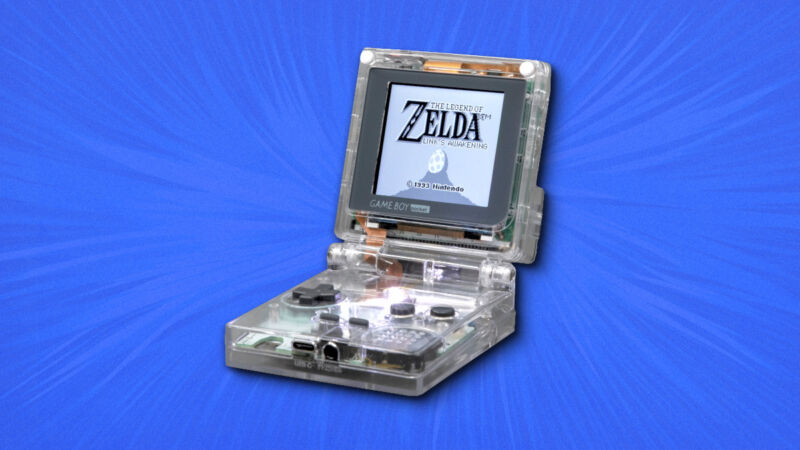 Earlier this month, a programmer and hobbyist named Allison Parrish debuted a compact hack of the 1996 Nintendo Game Boy Pocket handheld game console. Taking inspiration from the later Game Boy Advance SP, she fabricated a custom plastic shell with a hinge so the older monochrome Game Boy can fold shut. She calls it the Game Boy Pocket SP.
In Parrish's extensive write-up of the mod, she explains that her hack began as something of a joke. The Game Boy modding community is popular right now, and one currently trending mod involves transplanting the circuitry of a folding Game Boy Advance SP (from 2003) into a non-folding custom shell. So she thought, "If y'all can take the hinge out of an SP, why can't I add a hinge to a Game Boy that never had one?"
Parrish, who is an assistant arts professor at NYU, built her complex folding mod over the summer using tools at her university department's ITP/IMA shop and the NYU Makerspace. Its unique clamshell design comes courtesy of a Game Boy Pocket motherboard she cut in half, along with custom-design flex PCBs (printed circuit boards) that route signals between the two folding halves. To pull it all together, Parrish designed a 3D-printed plastic shell using FreeCAD.
This post has been read 14 times!