This is the oldest known use of the Maya calendar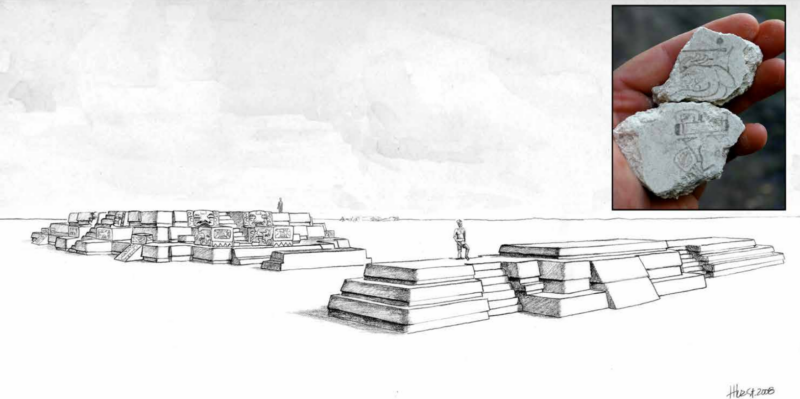 Amid rubble buried beneath a Maya pyramid in Northern Guatemala, archaeologists found a broken bit of plaster with a glyph painted on it. A bar-and-dot symbol for the number "7" is drawn above a deer head, representing "7 Deer," a date in the 260-day Maya calendar system. At around 2,300 years old, the painted plaster is the oldest known use of the calendar system once used by cultures across Mesoamerica, including the Aztec and the Maya—and still used by many Maya communities today.
"Its persistence in many communities up to the present day stands as a testament of its importance in religious and social life," wrote University of Texas archaeologist David Stuart and his colleagues in their recent paper about the glyph. "Our ability to trace its early use back some 23 centuries stands as another testament to its historical and cultural significance."
7 Deer, 2,300 years ago
The Maya calendar combines the numbers 1 through 13 with 20 words for animals, plants, or concepts. Those 20 words rotate in a set order; for instance, Deer is always followed by Rabbit, Water, Dog, Monkey, and Grass. When the numbers paired with the days reach 13, they start over, so 13 Rabbit would be followed by 1 Water, 2 Dog, and so on. (Pop quiz: What's the day after 7 Deer?)
This post has been read 25 times!