The stormy relationship between solar power and the weather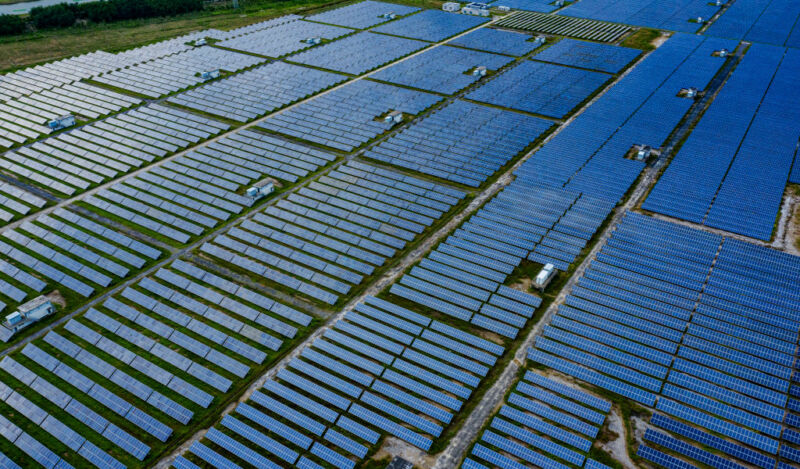 Solar panels have a love-hate relationship with nature.They need to be placed in exposed locations that get a lot of sunlight, but cloudy weather obviously reduces their production. Less obviously, more extreme weather—from snowstorms to hurricanes—can damage or even break solar hardware altogether. New research performed by Sandia National Laboratories and published in Applied Energy showcases how weather events can reduce the amount of energy produced by the United States' solar farms.
To study this relationship, the researchers deployed a machine-learning algorithm on large sets of data from private solar farms. "This was a huge, collaborative effort," Thushara Gunda, one of the paper's authors and a researcher with Sandia, told Ars. Going forward, Gunda wants to expand this research to look into other extreme weather events and renewables such as wind, geothermal, and marine energy. Her team is in the early stages of this work, she said.
The team hopes that this research could be used to inform decisions about solar operations in the future. This is particularly true as climate change increases the frequency of extreme weather events, potentially causing more issues that impact solar production. "We do recognize that with the shift to renewable energy, there is an increased dependence on local environmental conditions," Gunda said.
This post has been read 11 times!