The OnePlus 10 Pro is official, sports 80 W charging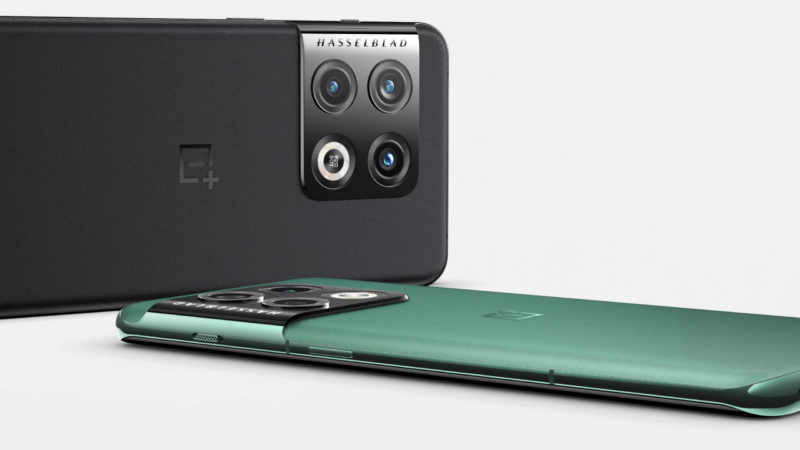 Official product news about the upcoming OnePlus 10 Pro has begun to trickle out. For now, we have an incomplete overview with some pictures and specs, while things like a price, release date, and the finer details will have to wait for later.
First up: specs. OnePlus 10 Pro officially has the brand-new Qualcomm Snapdragon 8 Gen 1 SoC. This is Qualcomm's new flagship SoC for 2022, and it features a single ARM Cortex X2 core, three medium Cortex A710 CPUs, and four small Cortex A510 CPUs, all built on a 4 nm process. OnePlus isn't saying how much RAM and storage the 10 Pro has, but the 9 Pro came with 8GB or 12GB of RAM and 128GB or 256GB of storage. The company confirmed the display is 120 Hz but didn't give a size, though rumors say it's 6.7-inch, the same as the OnePlus 9 Pro. That fits the now-official dimensions, which are 163 × 73.9 × 8.55 mm.
The battery is officially 5000 mAh, an upgrade over the 9 Pro's 4500 mAh battery. Considering the similar dimensions between the two phones, this is a welcome upgrade in battery density. OnePlus is also up to a whopping 80 W "SuperVOOC" quick charging now—an improvement over last year's 65 W "Warp Charge." OnePlus doesn't give any indication of what kind of charge time we can expect, but 65 W could charge the 9 Pro's 4500 mAh battery from 0-100 in a half-hour. Charging speed is still outpacing battery growth, so the 10 Pro should charge in under a half-hour. Just like last year, wireless charging is 50 W.
This post has been read 50 times!