The newest feature in the Microsoft Store is more ads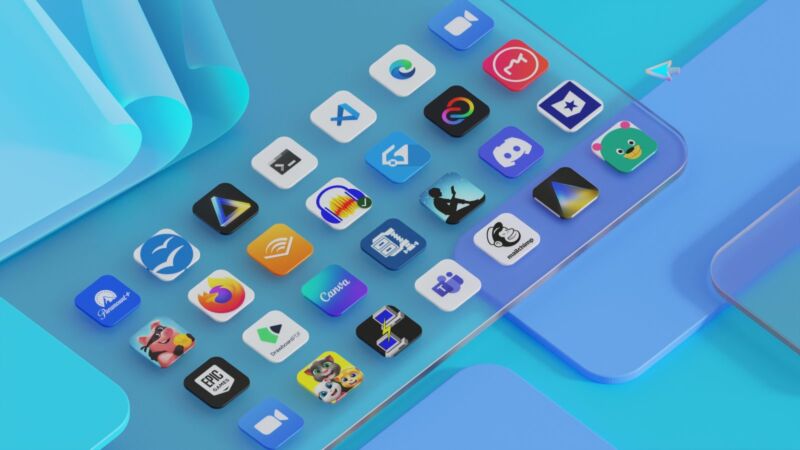 If your main problem with the Microsoft Store is that you get too many relevant results when you search for apps, good news: Microsoft is officially launching Microsoft Store Ads, a way for developers to pay to get their apps in front of your eyes when you go to the store to look for something else.
Microsoft's landing page for the feature says the apps will appear during searches and in the Apps and Gaming tabs within the app. Developers will be able to track whether and where users see the ads and whether they're downloading and opening the apps once they see the ads.
Microsoft also provided an update on the health of the Microsoft Store, pointing to 2022 as "a record year," with more than 900 million unique users worldwide and "a 122% year-over-year increase in developer submissions of new apps and games." Microsoft has steadily loosened its restrictions on Store apps in the last year or two, allowing in traditional Win32 apps and also leaning on Amazon's Android app store and the Windows Subsystem for Android to expand its selection.
This post has been read 288 times!