The Intel Arc A770 GPU launches October 12 for $329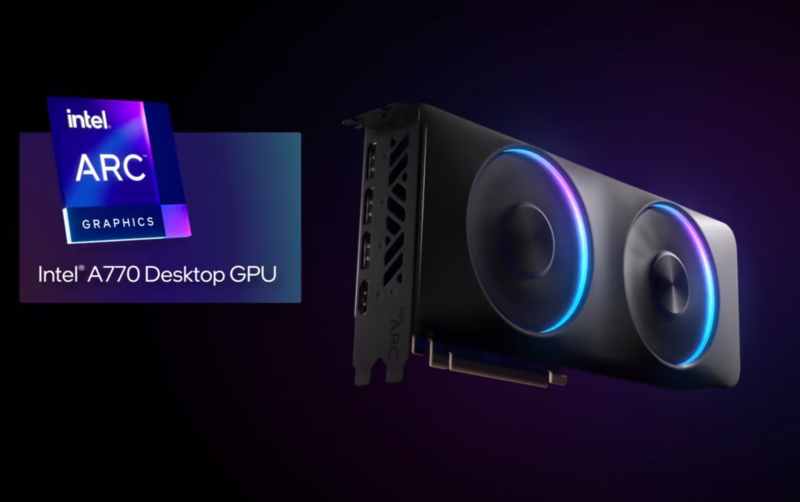 One week after Nvidia moved forward with some of its highest-ever graphics card prices, Intel has emerged with its own splashy news: a price point for its 2023 graphics cards that lands a bit closer to Earth.
Intel CEO Pat Gelsinger took the Tuesday keynote stage at the latest Intel Innovation event to confirm a starting price and release date for the upcoming Arc A770 GPU: $329 on October 12.
That price comes well below last week's highest-end Nvidia GPU prices but is meant to more closely correlate with existing GPUs from AMD and Nvidia in the $300 range. Crucially, Intel claims that its A770, the highest-end product from the company's first wave of graphics cards, will compare to or even exceed the Nvidia RTX 3060 Ti, which debuted last year at $399 and continues to stick to that price point at most marketplaces.
This post has been read 21 times!