The best games on the Epic Games Store, as picked by players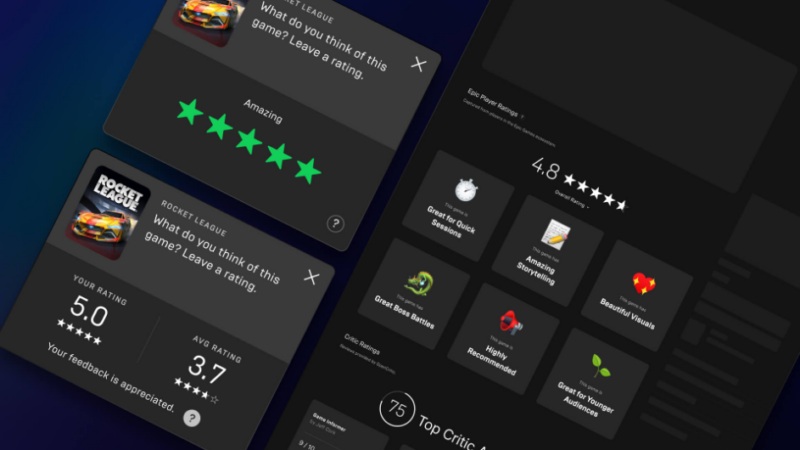 Last week, Epic finally added a user review system to its PC Game Store, nearly 3.5 years after the service's initial launch. The first set of public ratings produced by that system is now live for hundreds of titles on the Epic Games Store (skip to the end of this article for a handy breakdown of some of the best-reviewed EGS games thus far).
After sifting through those ratings a bit, some pros and cons of Epic's unique user review approach come to the forefront. While EGS's user review system brings some interesting ideas to online game stores, it still feels a little half-baked, even after years of apparent work on Epic's part.
Anti-bomb technology
The main difference in the Epic Games Store rating system is that it's not just open to any player with an opinion. On platforms like Steam, anyone who has "recorded playtime" on a title can submit a user review. On EGS, by contrast, Epic explains that the "ratings system will ask random players, who have played a game for more than two hours, to give a rating on a five point scale."
This post has been read 23 times!