The 2023 Nissan Z first drive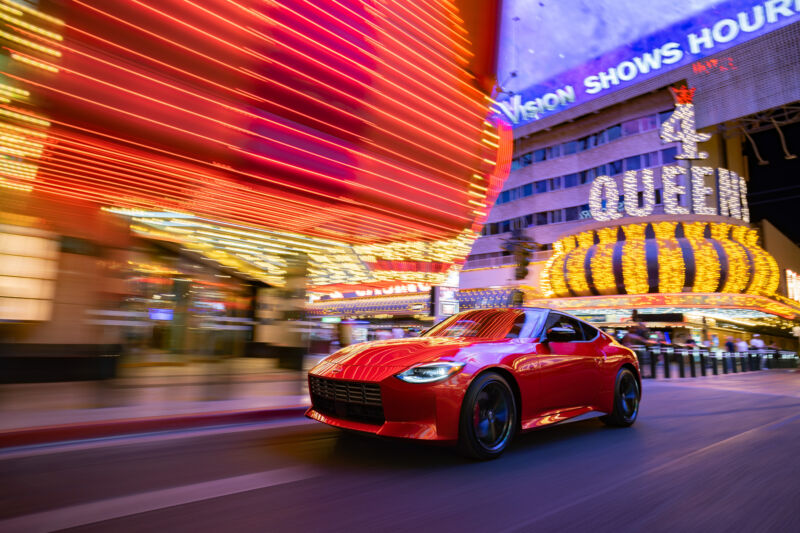 The Z badge holds a certain reverence in the world of Japanese performance. Aside from a one-year break back in 2001, Nissan's two-seater has been in continuous production since 1969, and the formula that was established by the original 240Z still remains in place more than half a century later: eye-catching proportions, driver-focused design, and a six-cylinder engine sending power to the rear wheels.
For decades the Z was locked in a rivalry with the Toyota Supra for sports car supremacy, but in 2002 Toyota decided to pull the plug on its sports coupe. Perhaps due in part to the absence of its natural sparring partner, the outgoing 370Z—which originally made its debut in 2008—had really been starting to show its age in recent years, but any notion that Nissan could afford to rest on its laurels was put to bed in 2019 when the Supra rejoined the fray.
Rather than collaborating with another OEM to build its new sports car (as Toyota did with BMW in order to develop the new Supra), the Z is wholly a product of Nissan, and that comes with inherent benefits as well as some notable drawbacks. But as we discovered while hunting down apices on the road course at Las Vegas Motor Speedway, carving corners on the winding desert tarmac near Nevada's Lake Mead, and cruising through Sin City, the Z fundamentals thankfully still remain intact.
This post has been read 15 times!