The 2023 Ferrari 296 GTS—we drive Ferrari's plug-in hybrid convertible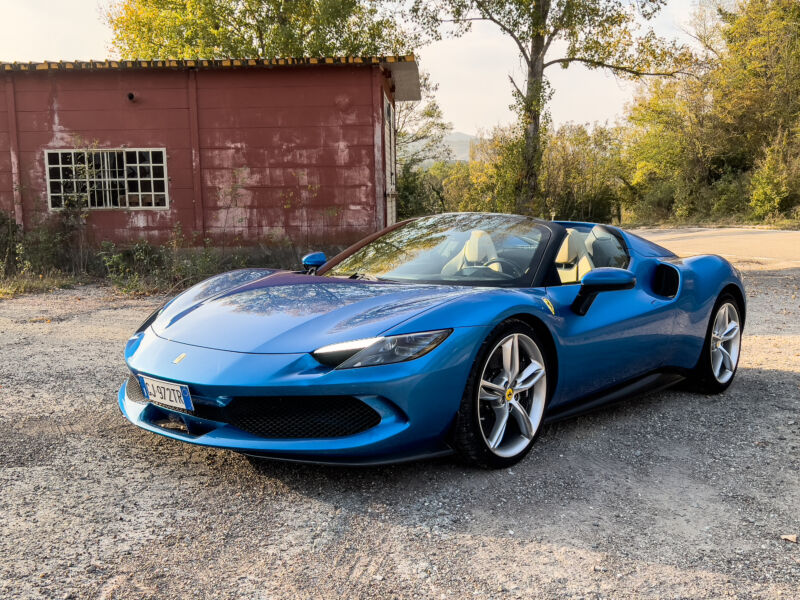 IMOLA, ITALY—Time is running out for the internal combustion engine. Looming bans on new vehicles powered by internal combustion engines are set to go into effect in the mid-2030s around the world, from California to China, but even now, there are dozens of European cities that have implemented low-emissions zones that restrict passenger cars to hybrids and EVs. And unlike the average CO2 regulations that govern carmakers, there are no exemptions for building in low volumes.
That means if you build supercars—like, say, Ferrari—and you want to sell your supercars to people who live in the center of cities (which supercar owners often do), it's time to get electrified. That's something Ferrari has been working on for some time, first in Formula 1 and then in its ultra-expensive, ultra-low-volume models like the LaFerrari and SF90. But now, that tech has trickled down to the manufacturer's bread-and-butter model, a mid-engined machine called the 296. During the spring, Ferrari debuted the hardtop 296 GTB. More recently, it took the wraps off the folding-top 296 GTS, tested here.
Visually, it's easy to place this as a mid-engined Ferrari, and were you to line up a 296 alongside an F8, 488, and 458, the evolution of the shape would be obvious. Then again, there are only so many places you can put a mid-engined car's engine and radiators, and where those go dictates where you need ducts, vents, and so on. However, break out a tape measure and you'll discover the wheelbase has shrunk by a couple of inches (50 mm).
This post has been read 21 times!