Texas social media law will cause "chaos" online, Supreme Court is told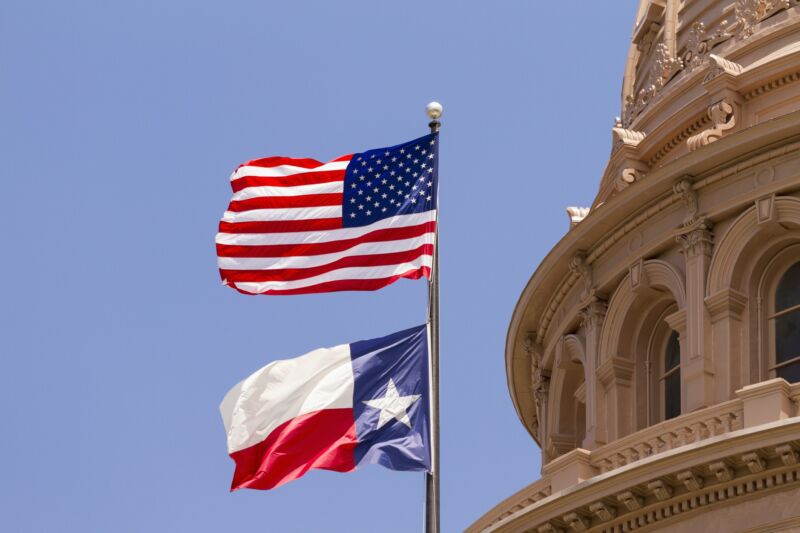 More than two dozen groups have urged the US Supreme Court to block a Texas law that prohibits large social media companies from moderating content based on a user's "viewpoint."
The Texas law, HB20, "results in blatant violations of the First Amendment rights of platform providers," said a Supreme Court brief filed yesterday. The law taking effect means that "chaos will ensue online with disastrous and irreparable consequences," the brief said, continuing:
With platforms unable to effectively moderate scammers, messages preying on vulnerable populations, including the elderly, will proliferate online. The uptick of this content will predictably result in yet more people being tricked into sending money to scammers or disclosing financial information, leading to identity theft and financial ruin. Platforms will be powerless to regulate speech praising terrorists and those who engage in murderous campaigns, with horrendous potential ramifications if even a single person engages in copycat activity. And they may be precluded from protecting children from age-inappropriate content, including reprehensible messages encouraging our youth to engage in self-destructive activities.
The brief was signed by 20 tech-industry and advocacy groups, including the Chamber of Progress; Anti-Defamation League; Connected Commerce Council; Consumer Technology Association; Engine Advocacy; Family Online Safety Institute; HONR Network Inc.; Information Technology & Innovation Foundation; Interactive Advertising Bureau; IP Justice; LGBT Tech Institute; Multicultural Media, Telecom and Internet Council; National Association for the Advancement of Colored People; National Hispanic Media Coalition; Our Vote Texas; Software and Information Industry Association; Stop Child Predators; TechNet; Texas State Conference of the NAACP; and the Washington Center for Technology Policy Inclusion.
This post has been read 16 times!