Tesla finally delivers first electric Semi to Pepsi after years of delay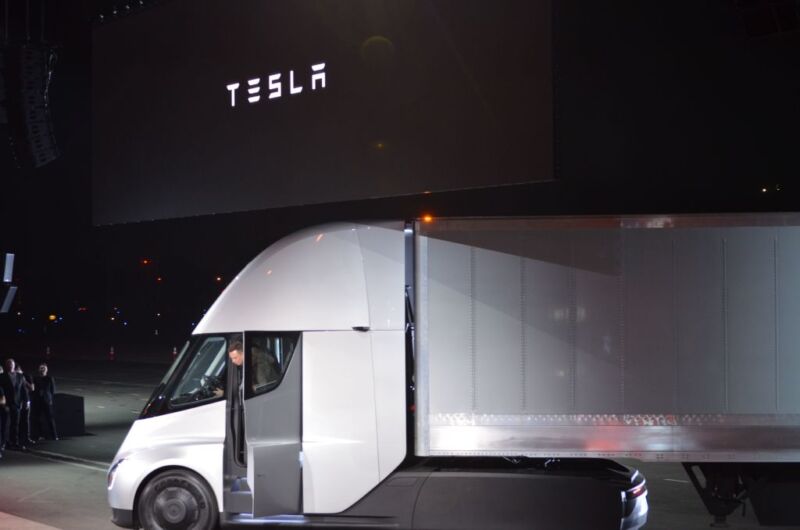 Yesterday, Elon Musk appeared at his first Tesla unveiling since he took the helm at Twitter. At a Tesla plant in Nevada, the billionaire announced that after five long years, Tesla's first heavy-duty Semi had been delivered to PepsiCo.
The Semi, Tesla announced, would go into production in 2023 and feature an updated version of Tesla's Supercharger, which uses liquid-cooling technology in its charging cable and is capable of charging the large electric vehicle at 1 megawatt.
"If you're a trucker and you want the most badass rig on the road, this is it," Musk told those gathered for the reveal, according to a Reuters report.
This post has been read 23 times!