Sweet study finds how to keep gummy bears chewable longer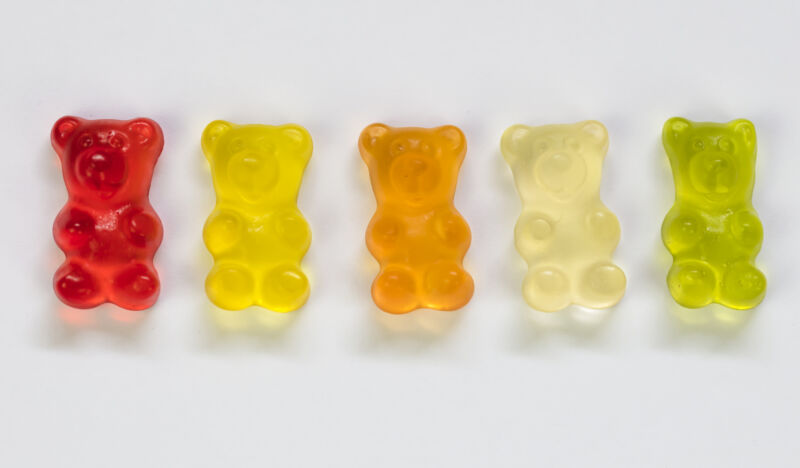 Those gummy bears from last Halloween might be hard as rocks, but a new study has used physics and chemistry to find out what factors put gummies at risk of becoming almost impossible to chew—and how to keep them gummy for as long as possible.
Keeping a gooey consistency
Gummies are all about texture. They shouldn't be too hard, soft, or sticky, but they can become any of those things depending on ingredient content or storage (often both). Keeping them fresh means preventing changes to their internal chemistry that would otherwise occur over time. The ingredients that go into gummy candy, and how much of each is used, will inevitably affect the chemical reactions that occur, as will the storage temperature and how long they stay in storage. So a team of researchers experimented with different formulas and storage methods to create the ultimate gummy.
The main ingredients of a gummy are glucose syrup, sucrose, starch, gelatin, and water. Led by Suzan Tireki of Ozyegin University in Turkey, the research team mixed eight batches with varying amounts of those main ingredients (flavor and color were low priorities for this work). The ratio of glucose syrup to sucrose was especially important because it has the most influence on gummy texture. Glucose is also responsible for sweetness and acts as a preservative by absorbing excess water that could otherwise attract microbes. Gelatin and starch are polymers and gelling agents that help give gummies their iconic texture.
This post has been read 254 times!