SteelSeries' new $45 TKL keyboard survives spills and dust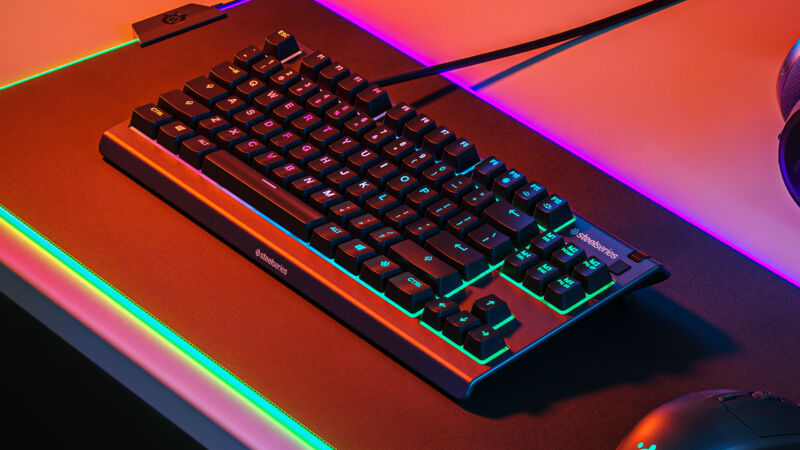 Many beloved electronics have fallen victim to a spilled glass of water. No matter how careful you are, spills happen. The next time you spill something at your desk, though, you could have one less thing to worry about if you pick up SteelSeries' tenkeyless (TKL) keyboard released today for $45.
SteelSeries says its new Apex 3 TKL is both water and dust resistant, thanks to IP32 certification and a polymer frame. The International Electrotechnical Commission (IEC) rating guarantees that the keyboard won't be damaged by dripping water "when the enclosure is tilted at any angle up to 15 degrees." IP32 certification also means that the Apex 3 TKL is safe from dust that is at least 2.5 mm large.
SteelSeries' Apex 3 TKL is simply a numpad-less version of the SteelSeries Apex 3, which has the same certification. Other gaming keyboards, such as Corsair's K68 mechanical keyboard, come with the same IEC stamp, but finding a water-resistant keyboard in the TKL form factor is rare.
This post has been read 12 times!