Steam on Chromebooks enters beta, adds AMD support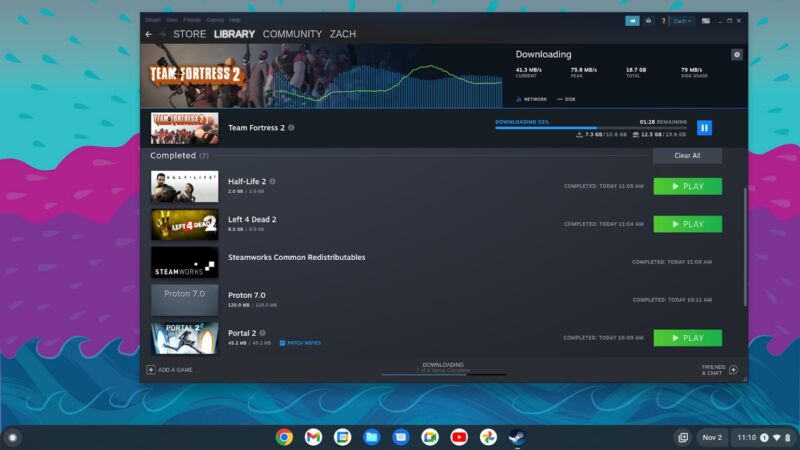 It has been almost three years since Chromebook users got word that Steam support is coming to ChromeOS. We're still not totally there yet, but today Google announced that it's ready to enter beta testing.
In a blog post, Zach Alcorn, Google product manager, announced that Steam on Chromebooks is available as a beta with ChromeOS 108.0.5359.24 and later. Steam on ChromeOS entered alpha in March, and Alcorn said the updates announced today are based on "thousands of gameplay reports."
AMD support
The Steam on ChromeOS alpha required not just an Intel CPU, but also an Intel 11th-gen Core i5 chip with Intel's Iris Xe graphics. The beta supports Intel's latest 12th-gen chips and extends support to Team Red. Alcorn said the beta supports AMD's Ryzen 5000 C-Series CPUs.
This post has been read 26 times!