Steam Deck's future-proofed potential borne out by ray-tracing tests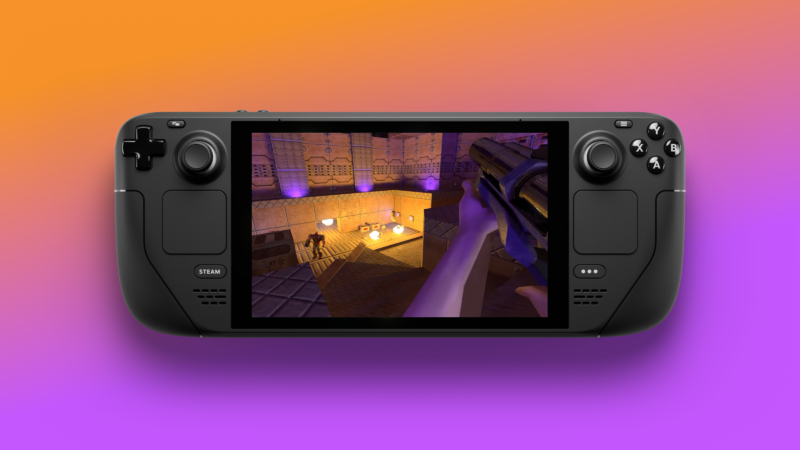 In the weeks since Valve's Steam Deck release, fans and critics alike have been poring through the device's possibilities, stymied in part by near-daily software and OS updates. I previously posited in my review that Steam Deck was not "finished," and while the device has become much more stable, its full potential remains unclear.
Perhaps that's why the latest Steam Deck analysis from the hardware geniuses at Digital Foundry has struck gold. On Tuesday, site founder Richard Leadbetter unearthed something that the community at large appears to have missed up until now: The portable, 15 W-maximum Steam Deck is capable of ray tracing.
The (R)DNA was in Steam Deck the whole time
The proof, as seen in a video on DF's YouTube channel, required an overkill testing scenario. Leadbetter wiped the system's default OS, installed Windows 10, and retested ray tracing-compatible software before wiping the system again to get SteamOS back on there. This obnoxious process was required during Leadbetter's testing period because Steam Deck does not officially support a dual-boot option for multiple OS installs, even though fans have more recently come up with methods to do that.
This post has been read 23 times!