Starlink tells customers that a Dish 5G plan would make Starlink "unusable"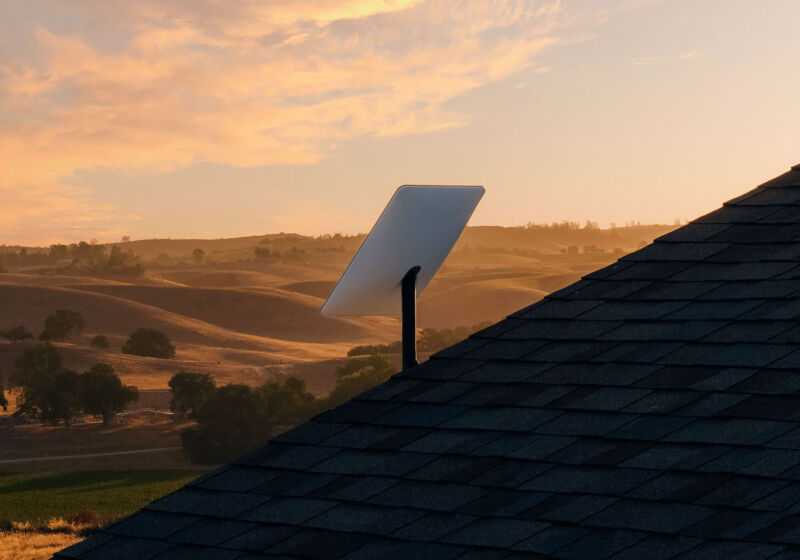 SpaceX is asking Starlink customers to help the company win a regulatory battle against Dish Network. In an email urging users to contact the Federal Communications Commission and members of Congress, SpaceX yesterday said a Dish plan to use the 12 GHz spectrum band for mobile service will cause "harmful interference [to Starlink users] more than 77 percent of the time and total outage of service 74 percent of the time, rendering Starlink unusable for most Americans."
Those percentages come from a study SpaceX submitted to the FCC last week, which claims mobile service in the 12 GHz band would interfere with Starlink user terminals that use the same spectrum for downloads. Tuesday's email from SpaceX was posted on the Starlink subreddit and covered by The Verge. It says:
Today we ask for your support in ending a lobbying campaign that threatens to make Starlink unusable for you and the vast majority of our American customers… Dish has been attempting to claim new rights to the 12 GHz band, which is the spectrum you currently use to download content with Starlink. Despite technical studies dating back as far as 2016 that refute the basis of their claims, Dish has employed paid lobbyists who are attempting to mislead the FCC with faulty analysis in hopes of obscuring the truth.
SpaceX: FCC and Congress "need to hear from you"
The email directs Starlink users to a webpage where they can submit a pre-written comment to the FCC and send a pre-written letter to US House and Senate members. The page is titled, "Don't let Dish disable your Internet."
This post has been read 28 times!