Star Trek icon Nichelle Nichols dead at 89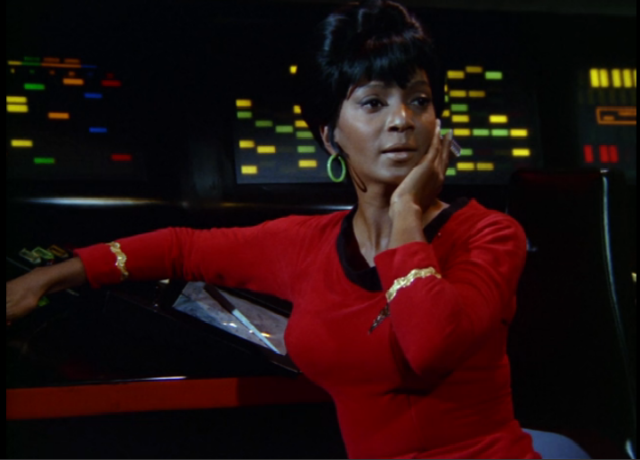 Actress Nichelle Nichols—who made history with her portrayal of Nyota Uhura on Star Trek: The Original Series—died Saturday, July 30, at the age of 89. Her son Kyle Johnson announced Nichols' passing on her official Instagram account, saying his mother had died of natural causes. Deadline Hollywood confirmed her passing with Gilbert Bell, her talent manager and business partner of 15 years. Nichols suffered a mild stroke in 2015 and was diagnosed with dementia in 2018. She rarely appeared in public after that.
(Last year we wrote about Woman in Motion, a new documentary about Nichols and her recruitment work for NASA, directed by Todd Thompson (streaming on Paramount+). Much of the following is adapted from that text.) 
Nichols started her career as a dancer and singer. She had wanted to become the first Black ballerina, and by age 14 landed her first gig at the Sherman Hotel in Chicago. She subsequently toured the US, Canada, and Europe with Duke Ellington and Lionel Hampton before settling in Los Angeles in 1960 to pursue acting.
This post has been read 23 times!