Star Trek: Discovery is tearing the streaming world apart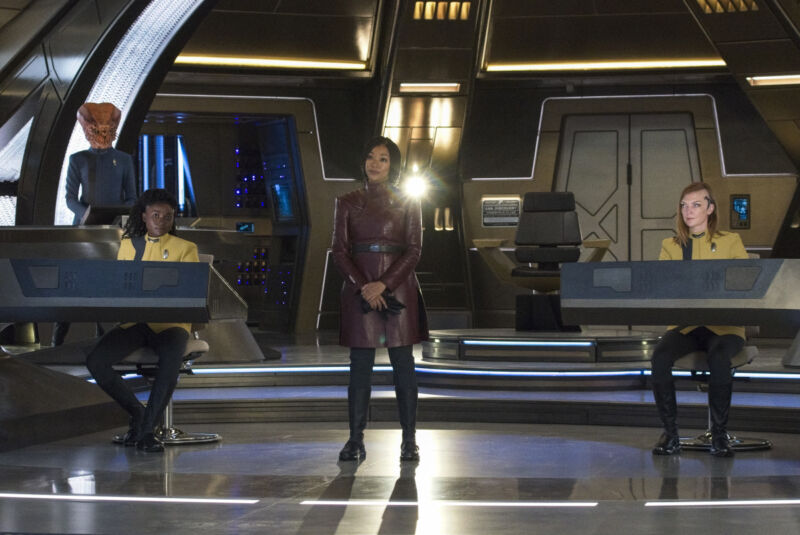 Dan Leckie has been a Star Trek fan since he pressed play on a VHS tape of the original TV show during Christmas of 1991. Leckie, from Aberdeen, Scotland, was instantly hooked on the sci-fi series and its subsequent iterations and regularly attends conventions to meet up with fellow fans. But on November 16 he noticed something weird: Netflix had stopped promoting the first three seasons of Star Trek: Discovery—and previews of season four, due to launch on November 18, had also vanished.
What Leckie had spotted would soon become a point of outrage for Star Trek fans the world over: Netflix had lost the rights to the fourth season of Discovery outside of the US, and the previous seasons, too. They would now appear on Paramount+, the streaming service formerly known as CBS All Access and owned by ViacomCBS—but not until 2022, and even then, not everywhere. (In the US, Star Trek: Discovery has always streamed exclusively on Paramount+/CBS All Access.) And Star Trek is just the beginning. What's bad news for Discovery fans now is yet another glimpse of the increasingly muddled future of streaming.
This post has been read 15 times!