Sony estimates its PC games sales will jump 375% over next year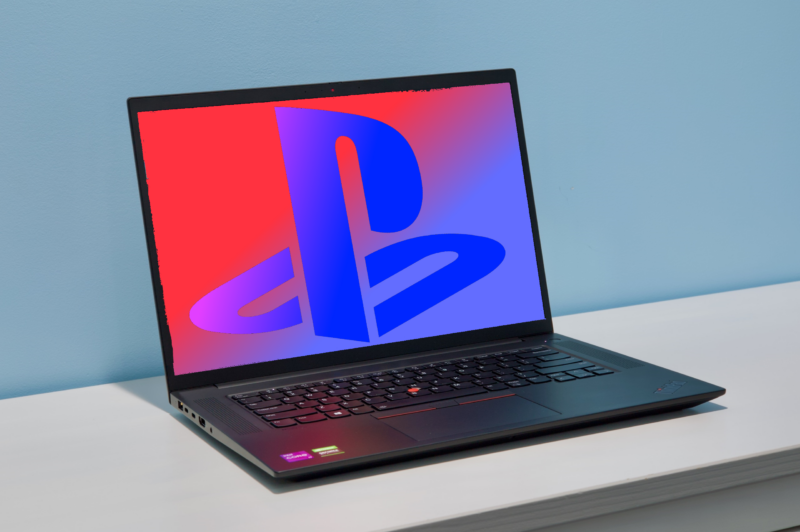 Sony's latest financial forecasts, tucked into a Wednesday presentation to investors, saw the company disclose plenty about its varied tech and entertainment platforms. Still, the presentation had a ton to say about its gaming space. Deservedly so: Sony's "game and network services segment" drove a whopping $25.1 billion in global sales of hardware, software, and other products during the company's "fiscal year '21" ending in March 2022. (Microsoft won't have its forecast available until its fiscal year closes in June; its gaming division reported $15.37 billion in sales for the 2020 fiscal year in June 2021.)
While perusing the company's presentation, which combined present-day numbers with forward-looking estimates, one page stood out: "exponential growth" coming to its slate of games for PCs. The result is arguably Sony's most bullish admission of how many Sony games, including previous PlayStation exclusives, could land on PCs in the next nine months.
$300 million, spread over how many games?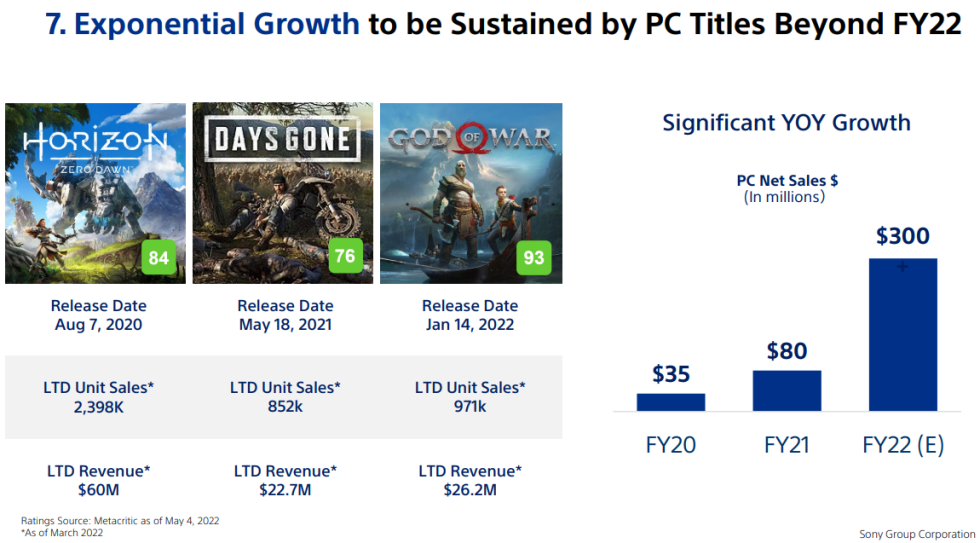 There's no way for Sony to reach its sales estimate for FY22 without more new games—and lots of them. Its past two fiscal years of PC game sales total roughly $115 in revenue, driven by three ports of previous PlayStation 4 exclusives onto Windows: Horizon Zero Dawn, Days Gone, and God of War (2018).
This post has been read 28 times!