Show Me State governor hid data showing that masks work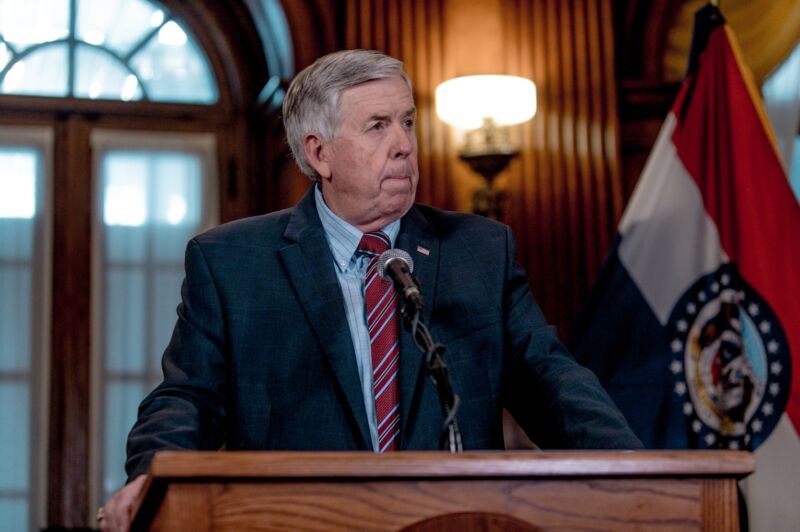 As the delta wave rose in Missouri last summer, much of the state remained unmasked. Four jurisdictions, though, restored their mask mandates, creating a natural experiment that was studied by the state's Department of Health and Senior Services. It confirmed that, in cities and counties with mandates, masks significantly reduced infections and deaths from COVID.
Yet Gov. Mike Parson's office, which had requested the data, kept it hidden from the public, according to a new report from the Missouri Independent.
The data was initially requested by Alex Tuttle, Gov. Parson's legislative liaison for DHSS, on November 1, 2021. "Can you provide examples of local mandates and how those mandates impacted the spread of COVID in those areas?" he wrote.
This post has been read 22 times!