Severance is a show about connection—plus melon parties, cults, and baby goats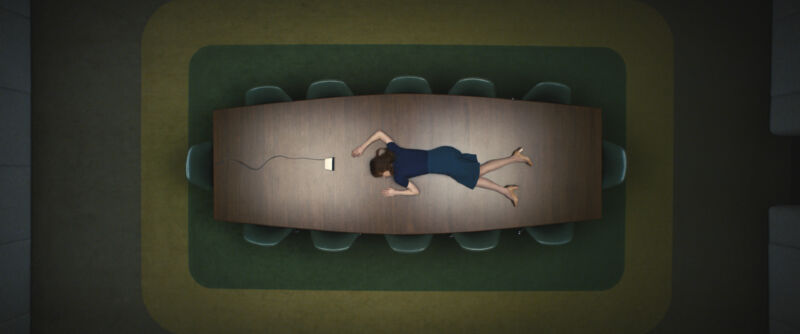 Severance, which recently completed its first-season run on Apple TV+, explores a world in which people can really separate their work and personal lives. Thanks to a new procedure developed by Lumon Industries, people can bifurcate themselves into "innies" (work selves) and "outies" (personal selves)—with no sharing of memories. This appeals to people like Mark, who lost his wife in a car crash and has struggled to work through the grief. Why not forget all that pain for eight hours a day?
Mark works on the "severed floor" at Lumon, a place that makes your own office—no matter how bad it is—look like Disney World. But Mark likes it. Or thinks he likes it. Meanwhile, we as viewers have a few concerns. What, for instance, is he actually doing all day for Lumon? What's with the creepy cult-like vibe everywhere? What happened to his buddy Petey? And why are people so excited about waffle parties?
If you think this sounds like the setup for a corporate sci-fi dystopia, you're not wrong. Severance makes terrific TV out of its premise. Directed by Ben Stiller, the show is funny, absurd, depressing, mysterious, visually distinct, and ultimately propulsive. Each episode gathers speed, from the slow start to the rip-roarin' finale, making this one of the best things we've seen so far in 2022. Here's why.
This post has been read 16 times!