Senate gives Rosenworcel new FCC term, but Republicans aim to block Gigi Sohn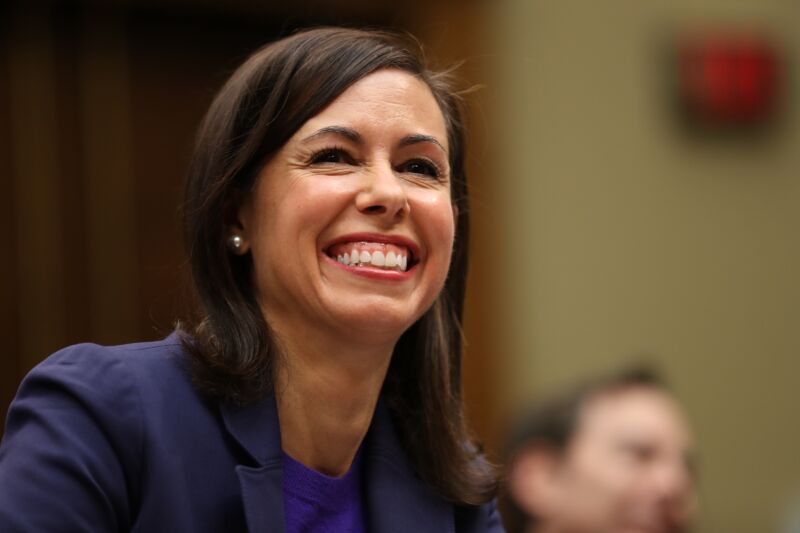 The US Senate today approved a new five-year term for Federal Communications Commission Chairwoman Jessica Rosenworcel. Today's vote ensured that Rosenworcel won't have to leave the commission at the end of the year. But the FCC is still deadlocked at 2-2 between Democrats and Republicans—and the GOP is mounting a serious challenge against Gigi Sohn, the Biden nominee who would give Democrats a 3-2 majority.
Today's vote on Rosenworcel was 68-31, with Democrats and some Republicans approving the renomination. We'll update this story with more specifics on today's Senate vote later, but you can see the results of last night's cloture vote to end debate on the renomination here.
"It's the honor of my lifetime to lead the FCC and serve as the first permanent female Chair," Rosenworcel wrote on Twitter after the vote. "Thank you to the President and Senate for entrusting me with this responsibility. There's work to do to make sure modern communications reach everyone, everywhere. Now let's get to it."
This post has been read 21 times!