Self-sustaining solar house on wheels wants to soak up the Sun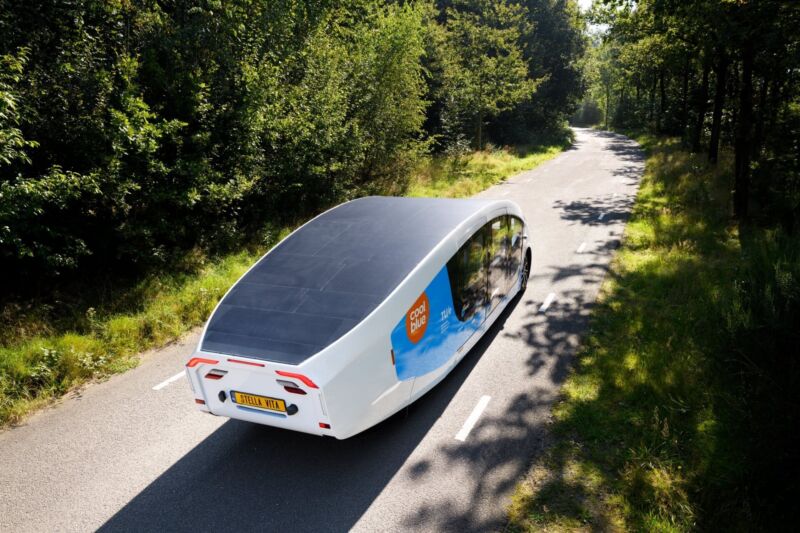 The creators of a new "self-sustaining house on wheels" are hoping their strange-looking project will help spark interest in solar vehicles. The vehicle, called the Stella Vita, was made by Eindhoven University of Technology students.
Solar Team Eindhoven's 22 members previously created a smaller solar-powered family car called the Stella Lux. According to Tijn Ter Horst, a member of the team and a mechanical engineering student at the university, the Stella Lux was energy-positive. "She could power other electric vehicles because she had so much energy left," Ter Horst told Ars.
After producing the Stella Lux, the team began brainstorming future projects and came up with the idea of a home-like vehicle powered entirely by the Sun. In March, the students started constructing a tear-shaped solar mobile home, and they recently completed the project.
This post has been read 21 times!