Scientists draw inspiration from catchweed to create biodegradable Velcro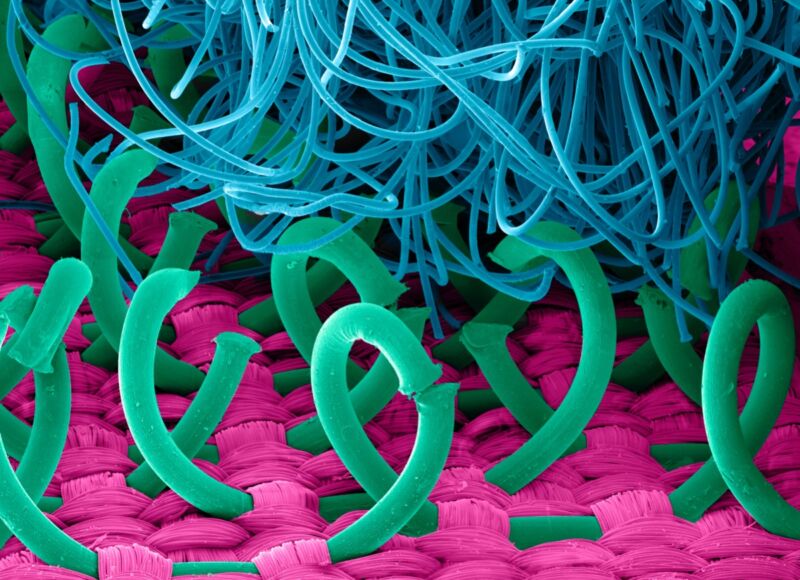 There's rarely time to write about every cool science-y story that comes our way. So this year, we're once again running a special Twelve Days of Christmas series of posts, highlighting one story that fell through the cracks each day, from December 25 through January 5. Today: biodegradable Velcro draws inspiration from nature to give back to nature.
Velcro is an ingenious hook-and-loop fastener inspired by nature—specifically, cockleburs. Now scientists at the Italian Institute of Technology are returning the favor. They have created the first biodegradable Velcro—inspired by climbing plants—and used it to build small devices to help monitor the health of crop plants and deliver pesticides and medicines as needed, according to a November paper published in the journal Communications Materials.
Velcro's creator was a Swiss engineer named George de Mestral, who combined his love of invention with a passion for the great outdoors. After finishing school, he took a job in the machine shop of a Swiss engineering company. In 1948, de Mestral took a two-week holiday from work to go game bird hunting. While out hiking with his Irish pointer in the Jura Mountains, he was plagued by cockleburs (burdock seeds), which clung relentlessly to both his clothing and his dog's fur.
This post has been read 21 times!