San Francisco allows police to use robots to remotely kill suspects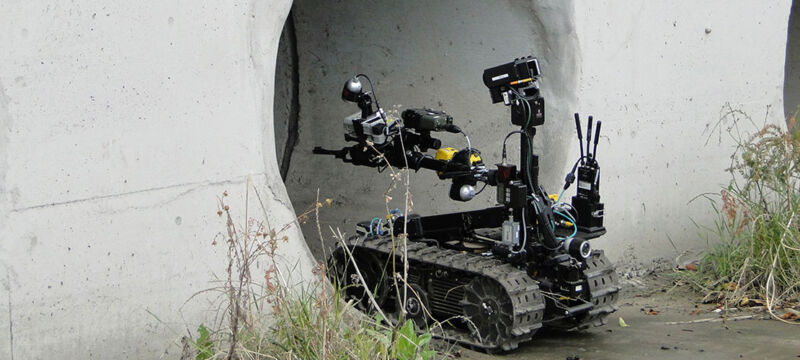 The San Francisco Board of Supervisors has voted to allow the San Francisco Police Department to use lethal robots against suspects, ushering the sci-fi dystopia trope into reality. As the AP reports, the robots would be remote-controlled—not autonomous—and would use explosives to kill or incapacitate suspects when lives are at stake.
The police have had bomb disposal robots forever, but the Pandora's box of weaponizing them was originally opened by the Dallas Police Department. In 2016, after failed negotiations with a holed-up active shooter, the DPD wired up a disposal robot with explosives, drove it up to the suspect, and detonated it, killing the shooter. The SFPD now has the authority to make this a tactic.
The police equipment policy being drafted details the SFPD's current robot lineup. The SFPD has 17 robots in total, 12 of which are currently functioning. The AP says that the police department doesn't have any "pre-armed" robots yet and "has no plans to arm robots with guns" but that it could rig up explosives to a robot. Some bomb disposal robots do their "disposal" work by firing a shotgun shell at the bomb, so in essence, they are already rolling guns. Like most police gear, these robots have close ties to the military, and some of the bomb disposal robots owned by the SFPD, like the Talon robot, are also sold to the military configured as remote-controlled machine-gun platforms.
This post has been read 22 times!