Rimac Nevera first drive: An entirely new level of hypercar performance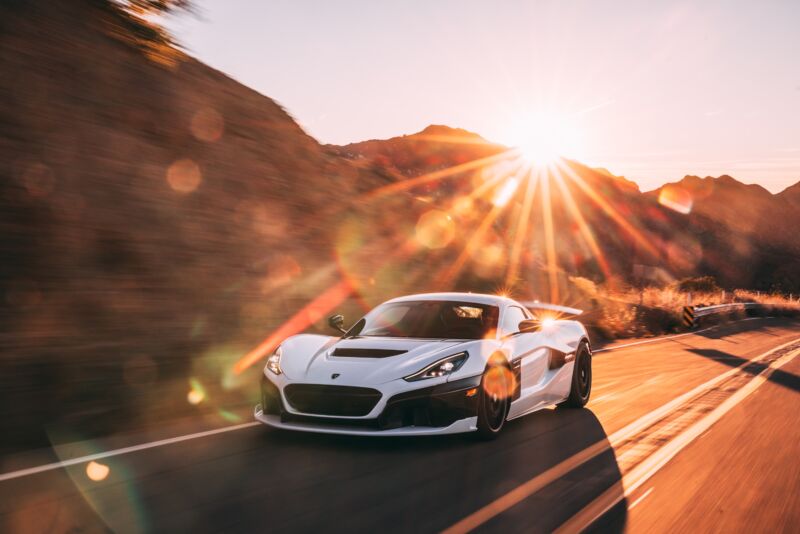 The benefits of electric powertrains are now well understood in the realm of automotive performance. Thanks to near-instantaneous torque delivery and continuous advances in everything from software to motor design, in recent years cars like the Tesla Model S Plaid have rewritten the production car hierarchy when it comes to acceleration.
Yet many traditionalists have been slow to come around on electric vehicles, complaining that the driving experience is too clinical, and the performance is too circumstantial. They say that EVs lack emotion. Well, we're here to tell you that the Rimac Nevera is about to change all of that.
Rimac may not be a household name today, but over the past decade the Croatian startup has been hard at work quietly establishing itself as a key player in high-performance EV development. What began in 2010 with a handful of employees in a converted warehouse has expanded into a 1,700-employee operation with a 200,000 m² campus in Kerestinec, Croatia, currently under construction, a site that will house not only its research and development centers when it opens in 2023, but also its production facilities. The company's rapid growth has been aided by its various EV development projects for automakers like Porsche, Hyundai, Aston Martin, Pininfarina, and Koenigsegg, leading Rimac to split the company into two distinct entities (Rimac Automobili and Rimac Technology) last year. (Rimac Group also now owns Bugatti, with Porsche.)
This post has been read 20 times!