Right-wing doctor group led by anti-vaccine insurrectionist implodes in scandal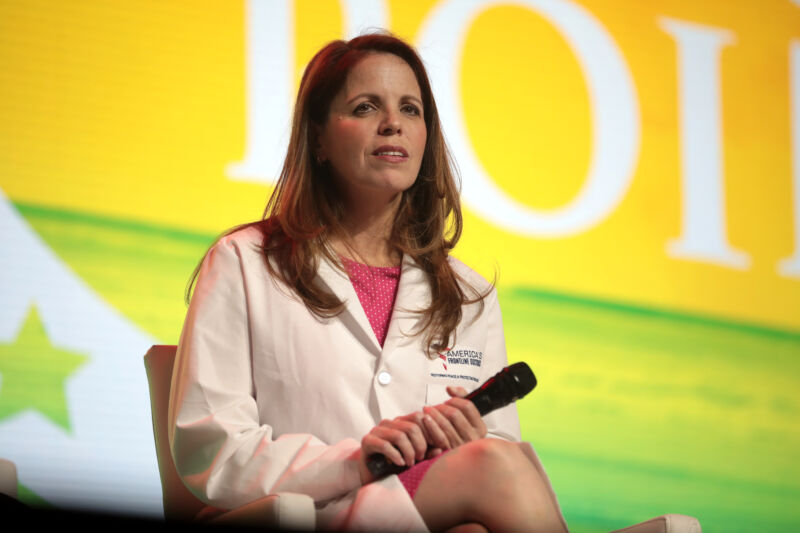 Scandal has reached a full boil at America's Frontline Doctors—the right-wing pseudo-medical group notorious for peddling bogus COVID-19 treatments and fear mongering over vaccines and other safe, effective health measures.
The scandal has split the group—aka AFLDS—into warring factions, with its prominent founder, Simone Gold, accused of a slew of wrongdoing, including using the charity group's funds to buy a $3.6 million mansion for herself and her boyfriend. She's also accused of staging a hostile coup of the organization in the weeks since her release from federal prison for her role in the January 6, 2021, insurrection, which the group has defended.
The coup has left employees locked out of email accounts and other resources, according to a lawsuit filed by AFLDS against Gold on November 4. The lawsuit also claims Gold seized control of the group's bank accounts, which reportedly contain at least $7.3 million. For now, it appears Gold also has control over the AFLDS website, which has been pumping out fawning and indignant press releases on her behalf. It's in an extraordinarily sordid state, even for the ignoble group.
This post has been read 11 times!