Rifftrax: The Game serves the fun, will make you crow in laughter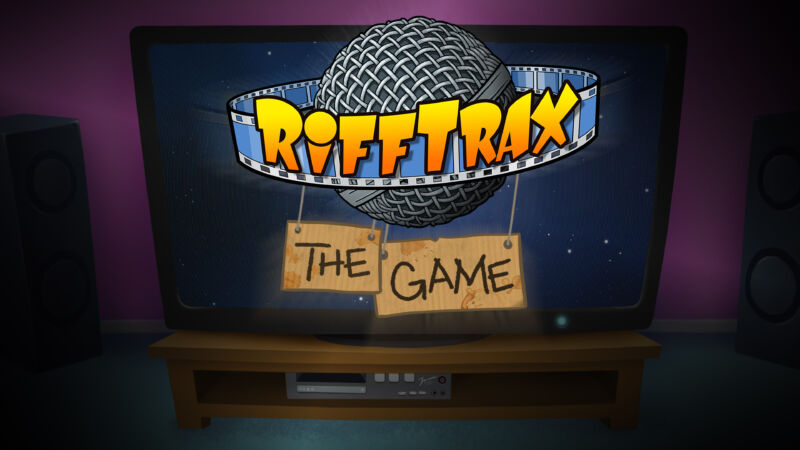 At Ars Technica, we're fans of the Jackbox Party Pack series, which gathers friends around a TV to play social, joke-filled minigames that revolve around cracking jokes and voting on the group's favorite gags. Really, any game that turns the trading of jokes into a group contest is up our alley.
For my money, at least, I am fine with cutting out the filler in these games and getting to the heart of what they often remind me of: creating my own Mystery Science Theater 3000 experience, where my friends and I mine humor out of the mundane. Turns out, there are already a few games that drill down to this exact premise, though the most recent one includes a substantial branding edge.
This week's Rifftrax: The Game is pretty much what it sounds like, and it's as close as you'll get to playing along with that series' founders (who themselves have deep ties to MST3K's legacy). While this $10 game on PC and all major console families isn't the first of its kind, it clearly understands what's fun about the concept—and errs on the side of simplicity, which mostly pays off.
This post has been read 10 times!