Rewritten OpenGL drivers make AMD's GPUs "up to 72%" faster in some pro apps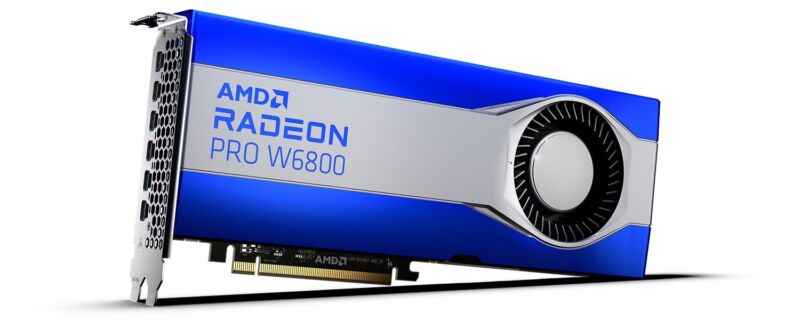 Most development effort in graphics drivers these days, whether you're talking about Nvidia, Intel, or AMD, is focused on new APIs like DirectX 12 or Vulkan, increasingly advanced upscaling technologies, and specific improvements for new game releases. But this year, AMD has also been focusing on an old problem area for its graphics drivers: OpenGL performance.
Over the summer, AMD released a rewritten OpenGL driver that it said would boost the performance of Minecraft by up to 79 percent (independent testing also found gains in other OpenGL games and benchmarks, though not always to the same degree). Now those same optimizations are coming to AMD's officially validated GPU drivers for its Radeon Pro-series workstation cards, providing big boosts to professional apps like Solidworks and Autodesk Maya.
"The AMD Software: PRO Edition 22.Q3 driver has been tested and approved by Dell, HP, and Lenovo for stability and is available through their driver downloads," the company wrote in its blog post. "AMD continues to work with software developers to certify the latest drivers."
This post has been read 24 times!