Review: Razer Kishi V2 refines the "gamepad that clamps to phone" concept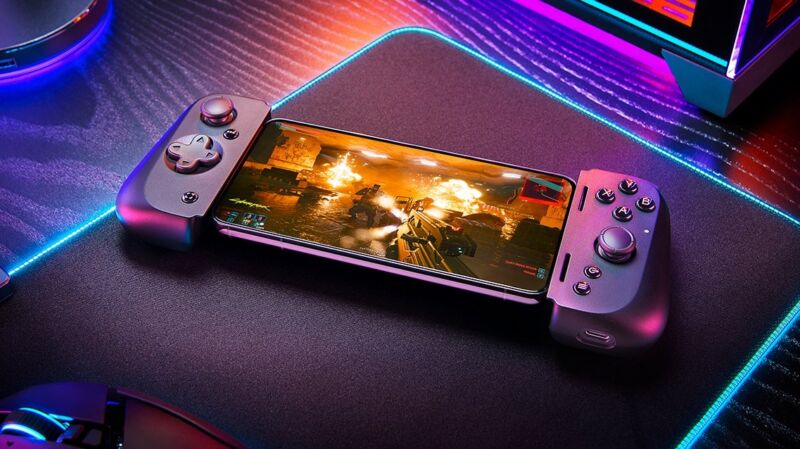 In the years since the phrase "don't you people have phones" became a Blizzard-mocking meme, I've found myself honestly playing more video games on my smartphone. (But not Diablo Immortal, which spawned the meme.) In particular, Xbox Cloud Gaming, Google Stadia, and other cloud-gaming services have shined as options on my phone when Wi-Fi or 5G reception is decent.
While select games on these services have on-screen buttons as options, I won't play with anything less than a physical gamepad. Until this month, I relied on a standard, slim 8Bitdo gamepad, especially when traveling, but this required a phone-to-gamepad plastic harness—and, gosh, those things fall apart when tossed into my bags. There's gotta be something better, right?
Enter the Razer Kishi V2. At the somewhat steep price of $100, this clamp-to-your-phone gamepad is not a slam-dunk recommendation for anyone who doesn't regularly play console-styled games on their phone. But it gets closer to earning that value than Kishi's 2020 version.
This post has been read 21 times!